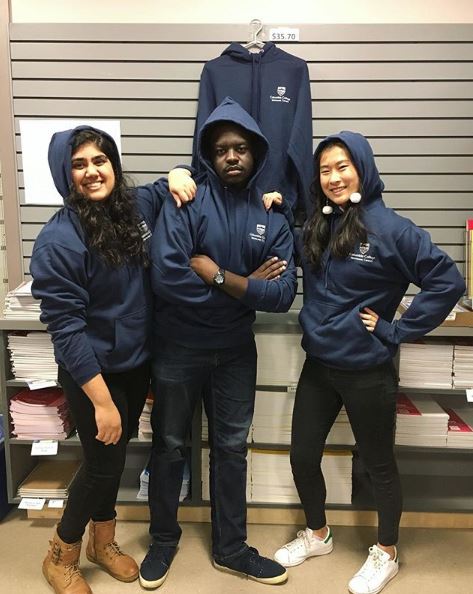 Everything students need for their academic work is conveniently located in the Bookstore in the Main Campus (3rd Floor). The Bookstore's friendly staff will guide students in finding all of their course textbooks and any other supplies, stationary, and writing materials they may need.
In order to buy textbooks at the Bookstore all students must present proof of registration (yellow copy of registration form or valid student card). Credit cards, debit, and cash are accepted (no cheques).
Lockers
See the Bookstore Manager in the Bookstore for more information about renting a locker.
Lost & Found
Lost articles may be collected from the Bookstore on the 3rd floor.
Buying and Selling Used Textbooks
Visit this page: www.books2go.ca/columbia.
You will need to create an account, and then you can post as many of your used books as you like. You will need to arrange to meet the person you are buying from or selling to. Arrange to meet them in the College or another public place for your safety.