November 2019
Jamie Peng has been selected by the BC Ministry of Education and FISA as one of two Independent School teachers across the province to assist in the creation of a new Social Studies Academic Resource for "the Great Bear Rainforest." Jamie will join a small group of other high school teachers in Independent, Public and First Nations Schools in British Columbia to work on this resource for "Open School BC", an educational publishing house within the BC Ministry of Education. This curriculum planning session will take place from November 18th– 20th in Victoria. This is an amazing opportunity for Jamie to create a tangible resource for Social Studies and represent Columbia College with the Ministry of Education. Congrats Jamie!
October 2019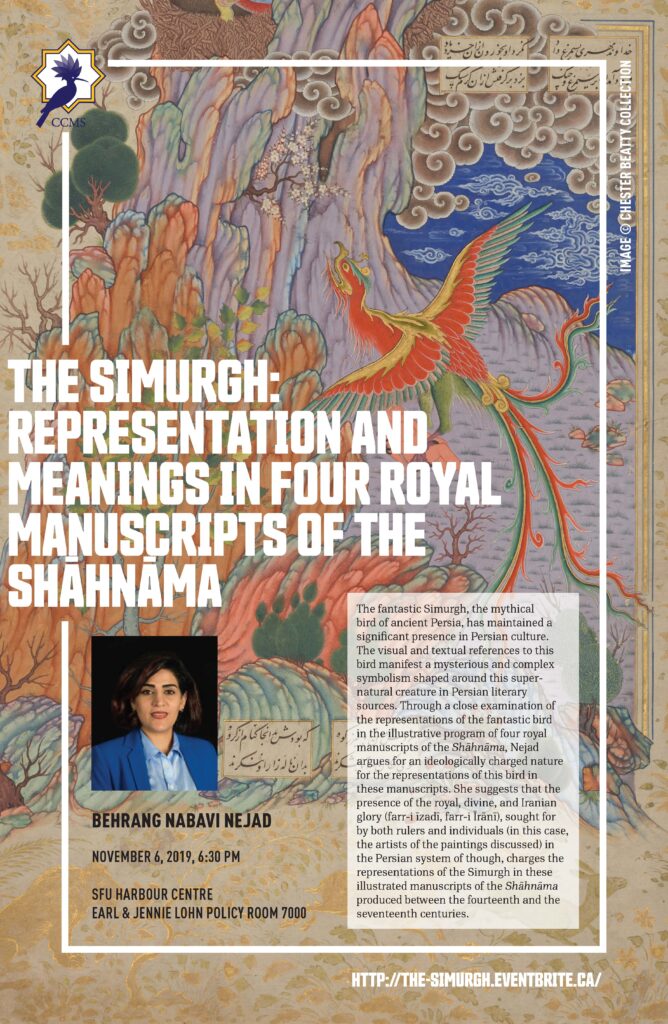 Dr. Behrang Nabavi Nejad examines the Simurgh, the mythical bird of ancient Persia, in four illustrated royal manuscripts of the Shāhnāma.
Date and time: Wednesday, Nov. 6, 2019 / 6:30-7:30 pm
Location: SFU Harbour Centre
515 West Hastings Street
Earl & Jennie Lohn Policy Room (7000)
Vancouver, BC

The Simurgh: Representation and Meanings in Four Royal Manuscripts of the Shāhnāma
The fantastic Simurgh, the mythical bird of ancient Persia, has maintained a significant presence in Persian culture. The visual and textual references to this bird manifest a mysterious and complex symbolism shaped around this supernatural creature in Persian literary sources. Through a close examination of the representations of the fantastic bird in the illustrative program of four royal manuscripts of the Shāhnāma, Nejad argues for an ideologically charged nature for the representations of this bird in these manuscripts. She suggests that the presence of the royal, divine, and Iranian glory (farr-i īzadī, farr-i Īrānī), sought for by both rulers and individuals (in this case, the artists of the paintings discussed) in the Persian system of though, charges the representations of the Simurgh in these illustrated manuscripts of the Shāhnāma produced between the fourteenth and the seventeenth centuries.
---
July 2019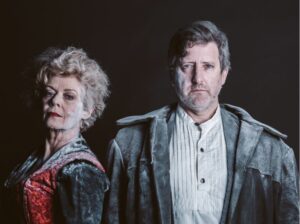 Ron Stuart is the co-producer of the 2018 production of Sweeney Todd – the Demon Barber of Fleet Street, which recently won four Jessie awards for theatre. More details can be found in this Vancouver Sun article and here. Congrats, Ron!
Ron and his wife, Wendy Stuart, were also inducted as Life Fellows of the Vancouver Holocaust Education Society. For many years they have produced the annual "Yom ha Shoah" event (Holocaust Remembrance Evening).
---
June 2019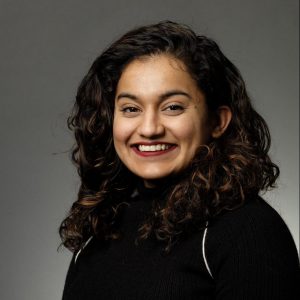 Sarah Munawar presented at the Congress of the Humanities and Social Sciences 2019 as part of the 2019 Canadian Political Science Association (CPSA) Conference: In Search of Hajar's Water: Learning from Muslim and Indigenous Communities of Care. Her abstract as follows:
From the Yaqeen Institute's publications on race and coloniality, to the writings and activisms of Muslim scholars on addressing anti-blackness and queerphobia within the Muslim community, to the summer schools for de-colonial Critical Muslim Studies in Granada, Kerala and Cape Town, Muslim scholars from all over the world are surfacing a framework of de-colonial thought and anti-oppression praxis from within the Islamic tradition. I develop a de-colonial and Islamic ethic of care through the stories of Muslim-Indigenous communities of care in Canada. Muslim-settlers are complicit in the dispossession of Indigenous peoples by the Canadian state. Moral responsibility, in the Islamic tradition, requires us to not only acknowledge and care for the land we are sustained by, but also to create just relations with its rightful owners. And so, in our intentions to settle on this land we cannot be absolved of the set of legal and moral responsibilities that arise from within the Islamic faith to Indigenous peoples. How can we account for our relation to the land, to Indigenous peoples, our positionality as settlers in our niyyah (intentions)? Using various cases of Muslim-Indigenous anti-oppression collaborations such as the "Canadian Prayer Rug", I explore the de-colonial potential of that what is not inscribed into the materiality of the rug, but still remains as a constitutive feature of its production: the relational affinities nurtured between its creators, the intimate, and consent-based, moments of knowledge translation ,and openings within the hearts of its creators to tend to the wounds caused by settler-colonialism and Islamophobia.
/
Katrina Chapelas presented at the Congress of the Humanities and Social Sciences 2019 as part of the 2019 Canadian Political Science Association (CPSA) Conference: Deadly History: Alexis de Tocqueville and Colonial "Legitimacy."
Abstract: Tocqueville's writings on Algeria suggest contradictions. The dissonance of Tocqueville's seeming promotion of liberal democratic principles and his bellicose endorsement of French colonialism is the subject of many scholarly debates. Moreover, his writings evoke two contradictory conceptions of Europe. At times, Europe is a collection of individual nation-states engaged in a struggle for power and influence, and Tocqueville asserts that France needs the Algerian colony to keep pace in this struggle. Other times, Europe is a single civilization with common values and modes of social organization, and he suggests that a successful Algerian colony depends on adopting this shared culture. Through analyzing Tocqueville's writings on Algeria and "Democracy in America", this paper makes two arguments. First, it contends that Tocqueville's work implies that the effective forces behind both colonialism and modern world historical development are European social and cultural processes—processes which will inevitably spread around the world and prove deadly for both non-European societies that cannot adjust to them, and for European societies that cannot keep pace with their evolution. Second, it argues that Tocqueville conceptualizes democratic commitments—rights, equality, liberty etc.—as world historical forces first, and as moral principles, second. It posits that given this, Tocqueville's stance on Algeria can be read as consistent with his reflections on democracy. The paper concludes by suggesting that Tocqueville's position contains a cautionary message for contemporary society: conceptualizing democratic principles as world historical forces can legitimize intergroup violence and exploitation even for individuals who see such violence as morally reprehensible.
/
Jocelyn Mcgrandle presented with Alex B. Rivard at the Congress of the Humanities and Social Sciences 2019 as part of the 2019 Canadian Political Science Association (CPSA) Conference on by-elections in BC: 1903-2019. Their abstract as follows:
By-elections, which are the procedures of filling a vacated legislative seat in between regular elections, are a consistent part of most parliamentary systems worldwide. Notwithstanding the commonality and frequency of such events, by-elections are notably understudied, especially when compared to other aspects of democratic process (Mughan 1986; Feigert and Norris 1990; Loewen and Bastien 2010). In particular, by-elections in Canada are exceptionally understudied (Kay 1981; Massicotte 1981; Feigert and Norris 1990; Loewen and Bastien 2010). Despite this, recent studies have indicated the by-elections are significant political events in Canada (Loewen and Bastien 2010), and in Québec (Massicotte 1981;  Blais-Lacombe and Bodet 2017; Rivard and McGrandle forthcoming). This is notable, because it means that by-elections are not idiosyncratic, singular events; rather, they are, by and large, significant political events and demonstrations of voter perceptions of government behaviour. Therefore, by-elections are an important, impactful feature of the democratic process in Canada, yet very little is known about them. Indeed, there exists no systematic examination of by-elections at the provincial level, outside of Québec. In addition, in the province of British Columbia, recent years have seen several by-elections at the local, provincial and federal level. Such by-elections have received extensive media coverage (see, for example, Carrigg 2019; CBC News 2019; CHEK News 2019; Ibbitson 2019; Zussman 2019), particularly in the federal Burnaby-South riding, where NDP leader Jagmeet Singh successfully ran for the first time in the House of Commons, and the January 2019 provincial by-election in Nanaimo, which had the potential to upset the balance of power in the BC minority government legislature. Due to the importance of these events, and the lack of knowledge of their tendencies, this paper seeks to address this lacuna in the literature by addressing the following questions: what factors most impact by-elections in provincial elections? How do such by-elections impact the democratic functioning of provincial governments? Are there discernable patterns to by-elections in BC? In answering these questions, this paper will use various regression techniques based on a constructed database of all provincial by-elections from 1903-2019 in British Columbia.
Mcgrandle also presented with Alex B. Rivard and Mebs Kanji, at the Congress of the Humanities and Social Sciences 2019 as part of the 2019 Canadian Political Science Association (CPSA) Conference on: Provincial Liberals: The Liberal Party as the Natural Governing Party in the Provinces? Their abstract follows:
Many contend that during the twentieth century, the Liberal Party of Canada (LPC) has dominated at the federal level (see for instance Leduc et al. 2010). The Liberals have won 24 of 42 federal elections and their authority over Canadian politics in the 20th century has led to the party receiving the moniker of Canada's 'natural governing party' (Carty 2006; Leduc et al. 2010; Johnston 2019). Yet the study of Canadian politics has so far largely ignored the performance of the Liberal Party at the provincial level (albeit with some exceptions: see, for instance Wrong 1957). This paper thus asks: Is the Liberal Party also the natural governing party at the provincial level? If not, what explains why? Recent evidence collected as part of the Comparative Provincial Election Project (CPEP), as well as a unique dataset of every provincial election in Canadian history (dated from each province's legal recognition of political parties) that we have compiled, suggests effectively that the Liberal Party is not the dominant governing party across all provinces. Instead, the extent to which the party governs provincially is the result of the entrenchment and political manifestation of regional identities in provincial party systems. Further to this, much of the variation in provincial Liberal results is likely the (by)product of the electoral and party systems.
---
Mar. 19, 2019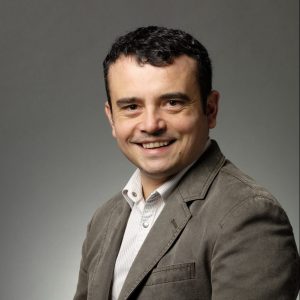 Congratulations to Cornel Pop, Social Science Instructor, for presenting a paper at the UBC Department of Classical, Near Eastern, and Religious Studies' and the Department of Anthropology's Archaeology Day: "Visualizing and Virtualizing Archaeology." Held annually at UBC, Arcahaeology Day is an event where faculty and graduate speakers from UBC and SFU convene for a series of presentations on current issues in archaeology. This year's theme focused on the roles, potential, and challenges of visualization and virtualization practices in archaeology. 
---
Mar. 11, 2019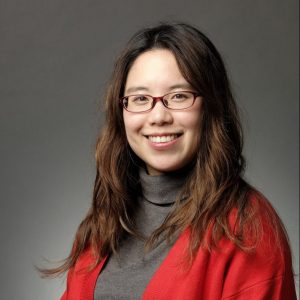 Congratulations to Ginny Chien! Ginny, the Dean of Columbia College's English Language Centre (ELC), was appointed as a new Board of Director and the Co-Chair of the Membership, Conference, and Professional Development Committee, Languages Canada.
This is a high honour as Languages Canada is Canada's premier language organization representing its two official languages: English and French. Membership is limited to programs from the public and private sectors that meet the rigorous standards of the association. Languages Canada is recognized by the Canadian government and internationally.
The ELC has been accredited by Languages Canada since 2012 and is an active member participating in various local and national LC-related events and opportunities such as World Student Day, LC Annual Conference, as well as the more recent Proyecta 10,000 Mexican student program and Languages Canada PD Afternoon. Ginny's new role will help raise Columbia College's profile as a qualified and competitive language training and pathway program provider in Canada opening up future collaboration and partnership opportunities.
---
Feb. 22, 2019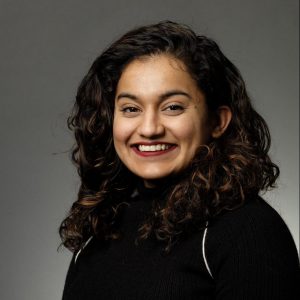 We would like to congratulate  Sarah Munawar, Political Science Instructor, as she has been selected to join the Muslim Community Fellowship. Fellows will receive funding to carry out a community engagement project that will be supported by SFU. The fellowship is composed of individuals with very diverse backgrounds, including refugees.
Congratulations, Sarah!