"We sat down with Akbuken Shektibay, who attended Columbia College's University Transfer program from Fall 2011 to Summer 2013 and completed the remainder of her Bachelor's Degree at the UBC Sauder School of Business, about her journey in Canada.
"My name is Akbuken, and I am originally from Kazakhstan. Columbia College's University Transfer program gave me an educational foundation before I transferred to UBC to complete my undergraduate degree and, ultimately, helped establish a career in Canada.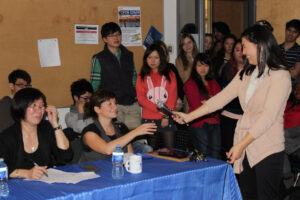 During my studies at CC, I was actively involved in student life and volunteered at various student clubs and campus events.The Student Services department also helped me gain valuable volunteering experiences at off-campus events. I was a member of the CC Entrepreneurs for four consecutive semesters and served as a Treasurer and Vice-President of the club. In my last semester at CC, together with my friends in the Student Association, we organized a CC Singing Idol contest for the college's current and former students. All these experiences helped me to develop my leadership and communication skills – I learned how to lead and work in a team, accept and give constructive feedback, and solve problems.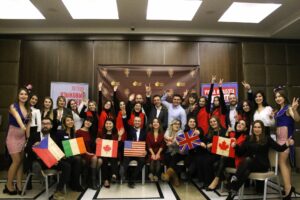 I am very humbled and fortunate to be calling Vancouver home now and working at Columbia College as an Admissions and Recruitment Officer.In my role, I oversee the College's recruitment, admissions, and marketing efforts in the Middle East, South Asia, and post-soviet states. Essentially, I work on creating and maintaining the College's image and visibility overseas, developing partnership relationships with educational consultants, and recruiting international students to the College.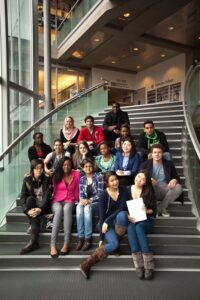 I am very proud to be involved in creating and providing the same foundation for international students today in my capacity as a member of the College's Recruitment, Admissions, and Marketing department.
I work with a talented team, dedicated to the success of our students and to make a positive impact on their lives and the communities in which we interact. All of this sums up an absolutely rewarding and fulfilling career that would not have been possible had I not chosen Columbia College as my destination to commence post-secondary studies in Canada."