We are pleased to announce that Gurjashan Singh Dhummi, a recent graduate of the College, will join us as Community Development Coordinator. In this blog post, Gurjashan is excited to share his journey to the college and his passion for non-profit initiatives.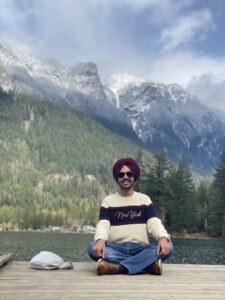 I grew up in Punjab, India and relocated to Vancouver, Canada about two years ago, at the age of 17. I chose to attend Columbia College because of its community benefit programs, small class sizes, and the University Transfer programs. In December 2021 I completed an Associate of Arts degree in Business Administration. I've had the privilege of gaining experience and skills in student advocacy, public engagement, and the non-profit sector as the Co-chair of the Columbia College Student Association, Executive Member of the Events and Planning Committee (CCSA), and Co-Chair of the new Community Impact Council. As a student I was able to explore and expand my interests in social work with a focus on equity and diversity.
As a Columbia College student I gained the skills and expertise to work in the non-profit sector. A recent work placement with Friends of Granville Island gave me experience in working closely with a team exploring social media marketing, grant writing, and community engagement.
I consider myself a compassionate person who loves to lend a helping hand to others while having a sympathetic ear to the aspirations of colleagues. I believe that it is my responsibility to show gratitude by supporting others.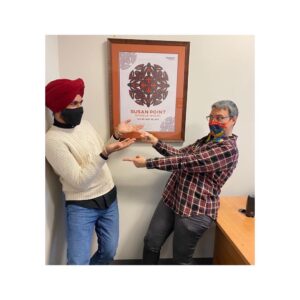 As the Community Development Coordinator, I am excited to support the expansion of Institute programs and charitable operations at the College. Over the last few years I have learnt so much about community-based development and people-centered projects that I could not turn down the opportunity to research and engage prospective partners and support community development projects of the College. In this role I'll have the chance to give back to the College community while I expand my skillset.
If you would like to learn more about our goals at the Institute or share with me your experiences and goals for the non-profit sector, please contact me so that we can connect!
Contact Gurjashan: [email protected]