Spirit Week is March 8-12, 2021!
Every semester, Spirit Week aims to inspire the student body, create a closer community and boost school spirit. This semester, it all leads up to this special afterschool event: CHALLENGE ACCEPTED.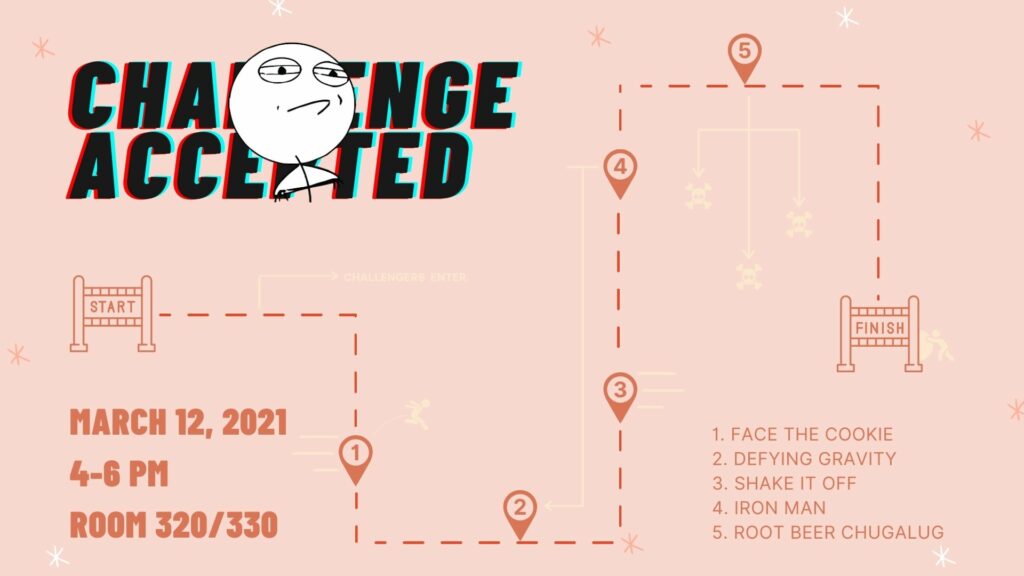 How to participate
ONLINE Starts on March 5. Deadline is March 12, 2021 at 6 PM.
✨ Prepare the necessary materials at home – see challenge descriptions for details 👇👇👇
📹 Ask someone to take a video of you completing the challenge at home.
⏲️ Make sure we can see you and a timer in the video. If we can't see a timer, it doesn't count!
📧 Submit your video to Student Life via email or 📱 DM @columbiacollege1936.

Submission Deadline: March 12, 2021 at 6 PM.

🏆 Winners will be announced on Monday, March 15, 2021 and contacted via email or IG (depending on where you submitted your video).
IN PERSON Friday, March 12, 2021 at 4-6 PM in Room 320/330
*Only for students in the Secondary Learning Cohort. 
4:00 pm 

5:30 pm 

5:45 pm 

5:55 pm 

6:00 pm 

Doors open and challenges begin

Challenges close

Closing ceremony and awards

Group photo

Event ends
Note: Students who don't want to join as a challenger may attend to spectate!
✍️ Register at the check-in desk upon arrival to join the challenge.
🛂 Challengers will be provided with a passport to log their achievements in the five challenges.
💯 Challengers can try a challenge as many times as they want to reach their best score.
🔥 Each challenge will have a leaderboard to show the top score.
✔️ When challenges close, all passports should be submitted to the check-in desk.

Each challenger receives one (1) prize draw ticket when they submit their passport.
Challengers who complete all five (5) challenges receive five (5) additional prize draw tickets.

🏆 Winners must be present at the Closing Ceremony to receive their prize.
Your mission, should you choose to accept it…
…involves five challenges.
Face the Cookie
Defying Gravity
Shake It Off
Iron Man
Root Beer Chugalug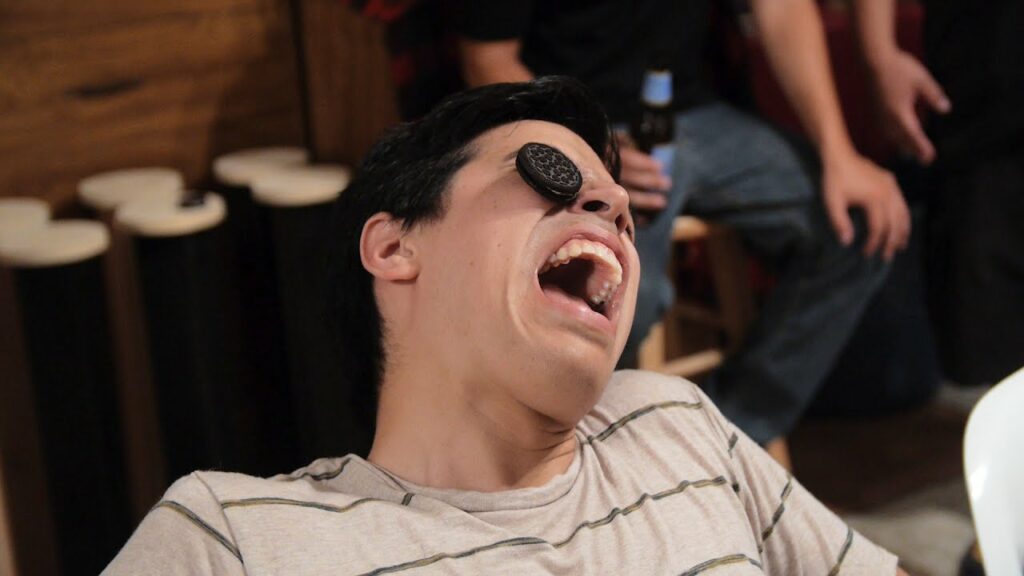 Face the Cookie
Start with a cookie on your forehead. Using only your face muscles, you must move the cookie from your forehead to your mouth. 
At-home version: Same as in-person
Win condition: Quickest (shortest) time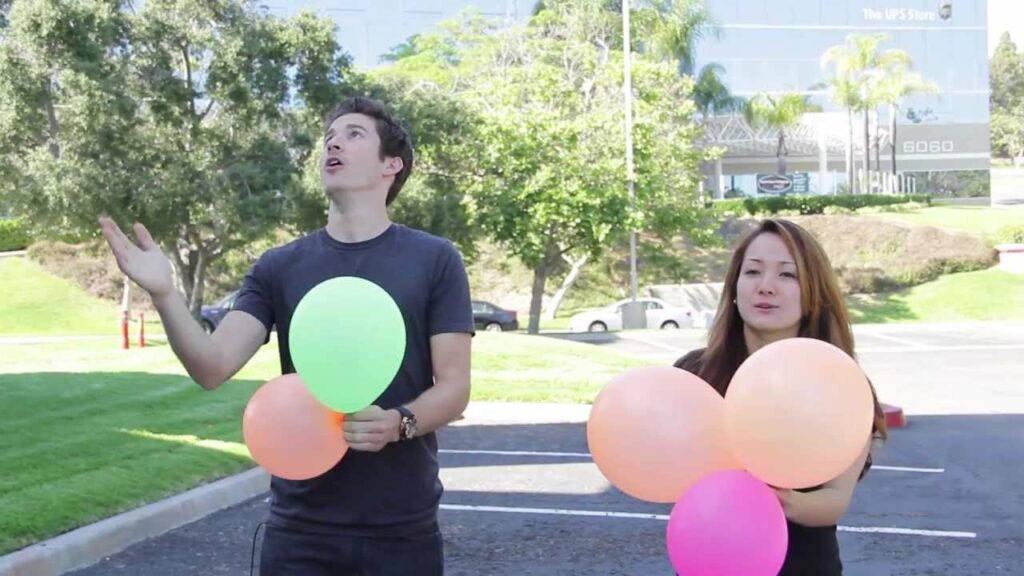 Defying Gravity
Keep 3 balloons in the air using only your hand. Sounds easy? The challenge is you have to do it with only one hand, while the other hand is tucked behind your back. Time ends when any of the balloons touch the ground or other body part that is not your hand.
At-home version: Same as in-person
Win condition: Longest time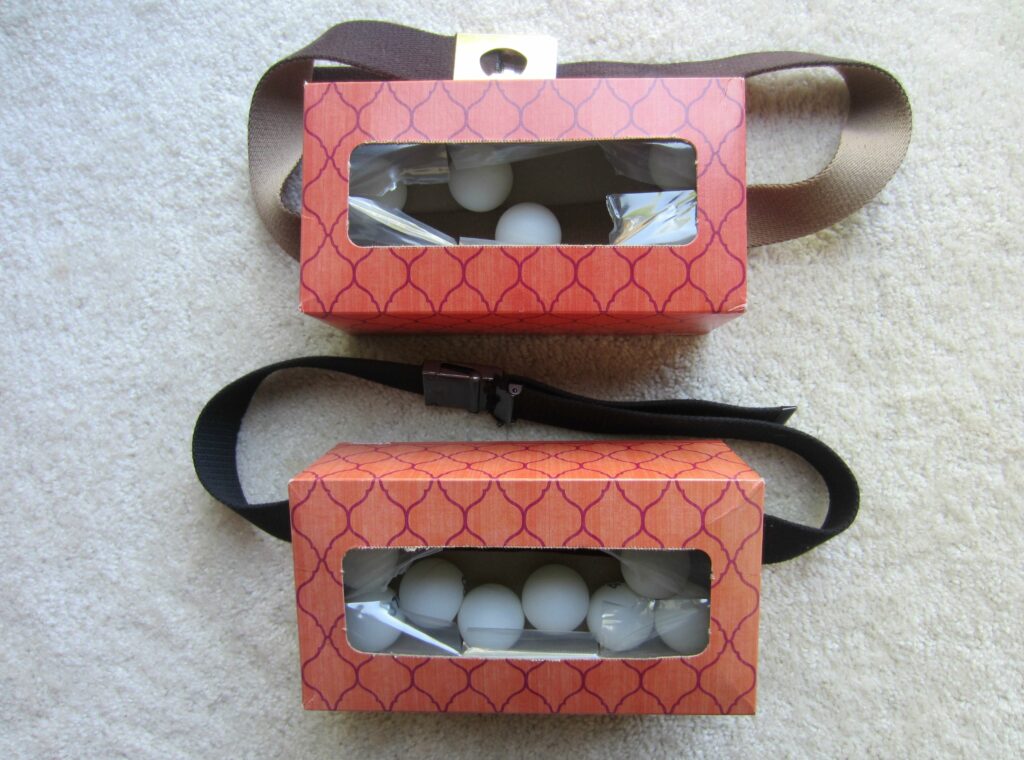 Shake It Off
A tissue box filled with ping pong balls will be tied around your waist. You must shake until all the ping pong balls have fallen out of the box. Can you beat the best time?
At-home version: Take a box of tissues, pull 20 individual tissues out of the box as quickly as you can.
Win condition: Quickest (shortest) time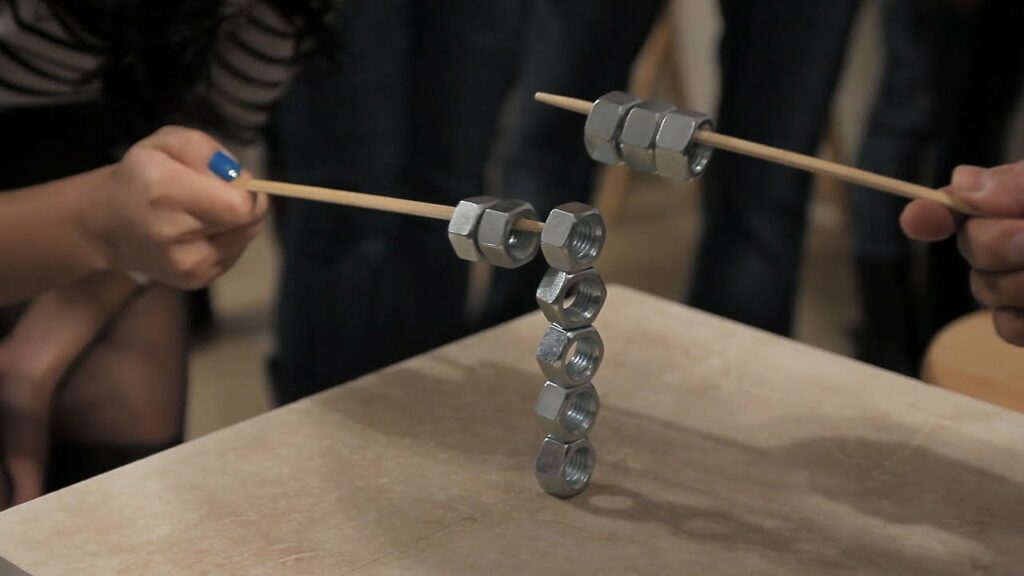 Iron Man
Using a pair of chopsticks, you will have to stack a bunch of hex nuts. The faster the better!
At-home version: You will need a pair of chopsticks, 30 small beans like chickpeas, a table, and a bowl. (Alternatively, if you don't have chopsticks you can use something such as two pencils and hold them like chopsticks.) Pour 30 small beans onto a table. Using only the chopsticks, pick the beans up and place them in the bowl as quickly as you can!
Win condition: Quickest (shortest) time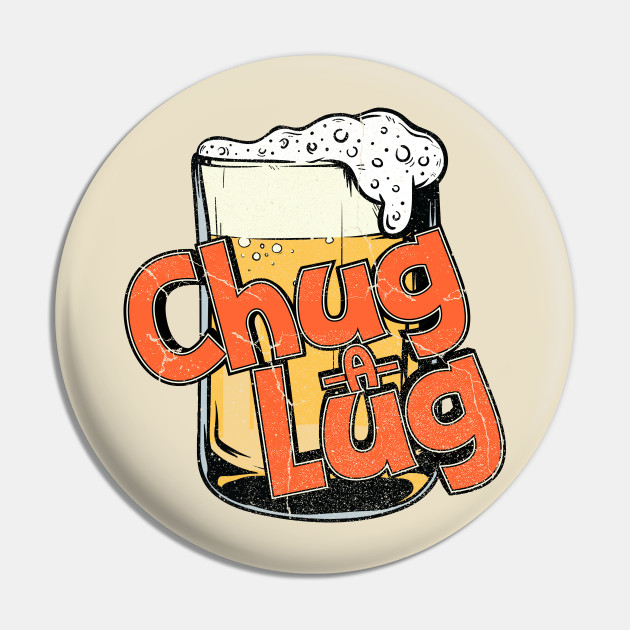 Root Beer Chugalug
Chug an entire can of root beer and then go through an obstacle course.
At-home version: Time yourself chugging a can of root beer, then do 10 jumping jacks, 10 crunches, and 10 burpees.
Win condition: Quickest (shortest) time