By Student Blogger: Emily Chew
September 22 marks the official start of fall. Fall is easily one of my favourite seasons of the year as I'm able to enjoy scenic views during my rides home on the SkyTrain. I love seeing the different coloured leaves as I walk down the streets of Vancouver. Although fall is also known as the rainy season of the year, I actually don't mind it, as the soothing sound of the rain creates the perfect environment to take a nap. Here are some fall essentials to help your transition into fall.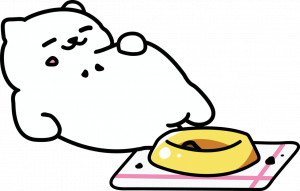 1) Umbrella/ waterproof coat
One of the fall essentials that I recommend is an umbrella or a waterproof coat with a hood. It is not fun to get your hair wet so make sure to keep an umbrella at arm's reach. I personally always check the weather forecast to see if it will rain. If it does, I make sure to bring a waterproof coat that has a hood. I find it more convenient to wear a coat as I do not have to hold anything in my hands and the rain is usually not very heavy so wearing a coat suffices. Plus, I love the extra pockets I get from wearing a coat so that I can easily pull out my Compass card, keys, and my phone.
2) Socks
The next fall essential is socks. I love wearing colourful and cute socks so I order them from cheap websites such as Taobao (Chinese website) or YesStyle (Korean website). But unfortunately these socks are so thin that they do not keep me warm. 🙁 I highly recommend getting a good pair of socks that can keep you warm during this season. Winter is coming up in a few months time so I have decided to invest in these thick wool socks! Although they might not look as cute as my pink heart shaped socks, they do a good job at keeping my feet warm.

3) Thermos flask
The third fall essential is a Thermos flask. My family and I are huge fans of tea, especially green tea. We have four different kinds of green tea at home. I love the feeling of drinking a nice warm cup of tea, especially during cold and rainy days. The thought of enjoying a good cup of warm drink makes me very happy! I recommend getting a tea press from David's Tea if you are a big fan of tea as well.
4) Lotions and hand creams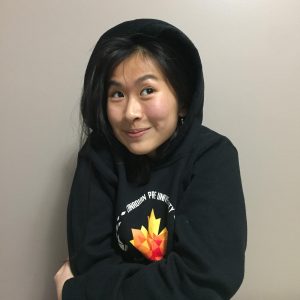 Another fall essential that I recommend are lotions and hand creams. I never really used lotions or hand cream when I was back home in Malaysia because my skin never felt dried out as it was a very humid country. Now that I'm here in Canada, I make sure that I use it everyday before I go to bed, as it keeps of skin from feeling flaky and it keeps me smelling nice. I recommend getting the "warm vanilla sugar" lotion from Bath & Body Works. I love the lingering scent of vanilla that it leaves on my hoodies that I wear at home.
5) Hoodies
The last fall essential I recommend are hoodies. As the weather gets colder, I love to lounge around my house with a big and comfy hoodie. Hoodies are great in general so I recommend everybody to get one especially since winter is approaching! I recommend getting simple and basic hoodies in monochromatic shades so that they can be easily paired with different coloured coats. Basic hoodies like this can be found in many shops, but I recommend going thrift shopping if you have time!