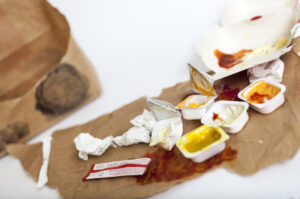 Many say that breakfast is the most important meal of the day. It wakes your mind and body, gives you the energy to start the day, and sets the daily mood right! With the virus out and about, many of you are choosing for the fast and easy option for this important meal: fast-food take-out. With the additional convenience of drive-thrus and delivery couriers, your living room and even bedside table might be full of fast-food take-out boxes! Though fast and easy, it is definitely not the best option. There are better, healthier, and equally simple blender recipes you can replace those fast-food chemicals with. Keep reading to know more...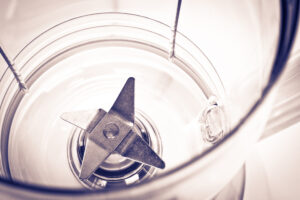 First things first: if you do not have a blender already, one might say you're missing one of the most basic kitchen essentials. Don't normally spend time in the kitchen? Not a chef? Well nowadays, it seems like people around the whole world are exploring new activities, trying out new things, getting back into their old pastime hobbies. There's a first time for everything, and your first time at the kitchen is off a great start once you invest in a solid, strong blender. Trust me, it's worth the investment! Blenders can be used for multiple purposes; making smoothies, blending baby food, preparing spices, making salad dressings, to even soup. When purchasing a new blender, be willing to spend some dollars. You may not need to go all-out fancy, but make sure it's strong enough. You don't want to end up chewing your smoothie. Weaker, cheaper blenders are easy to break as well.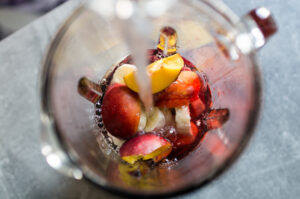 Second: Find the liquid-y base that works for you. Water, milk, and yogurt tend to be many's top three preferences. Whatever version of milk usually works fine: cow's milk, almond, coconut, soy, fat-free, lactose-free, etc. Just keep in mind that unless you are a huge fan of your milk, having a more unsweetened, more unflavoured milk might help. You will have more control of the smoothie this way. Think of your milk as a source of liquid, that will enable your smoothie to be a drink vs. a puree or a sauce. It helps the blending process as well. Plain greek yogurt or vanilla flavoured ones are great options if you are not a milk person. Plant-based greek yogurt and coconut milk yogurts are available if you want yours vegan. If water is your one and only best friend, that is perfect enough to blend a smoothie too. Heck, even tea!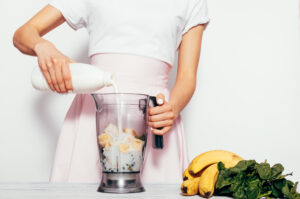 Third: What's your go-to fruit? Bananas are a great source of sweetness, flavour, and nutrition. Apples will have a cleaner, taste and texture, while still providing a hint of sweetness. All the berries will make a great fruit addition to your smooth: strawberries, blueberries, blackberries, raspberries, you name it! Peaches, mangoes, and pineapples make a popular triplet, if you like a more tropical flavour to your smoothie. Want to try something new? Add dates! Unlike other fruits, you will find that one or two dates can make such a big boost on the sweetness level. Many grocery stores have pre-packaged frozen fruit chunks. These are convenient, so you don't need to do any prep work with the fruits beforehand.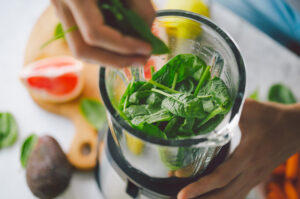 Fourth: To ensure you are getting a wide array of nutrients, incorporate some vegetables into the smoothie. Leafy greens such as spinach, kale, swiss chard, collard greens, and romaine lettuce will work wonders! Not a fan of vegetables? You'll be surprised how little you taste them in the smoothie once blended. Your fruits and base will make up most of the flavour, so give it a try and add some veggies. t to add a booster, go ahead. common additions include chia seeds, protein powder, hemp seeds, or flax. Just keep in mind that these are not necessary, and smoothies without them will taste amazing still.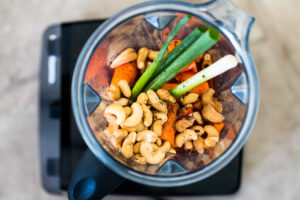 Last: Boosters go a long way. They are not necessary, but will contribute a plenty amount of nutrition for those who want to take their smoothies to the next level. Boosters can be a healthy fat such as nut butter, chia seeds, flax seeds, sunflower seeds, avocados, coconut oil, olive oil, nuts. Make sure it's only a single spoonful or half a handful, as you don't want your booster to dominate the smoothie. Think of it as an extra sprinkle of goodness. You can also choose to include herbs and spices like cinnamon, fresh mint, fresh basil, ground turmeric, or ginger as your booster. If any of this is too much, protein powder also counts as a booster.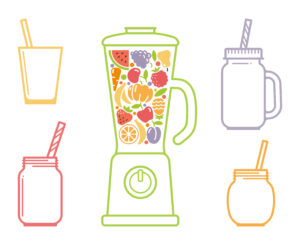 With all that said, here are some simple smoothie recipes of both taste and nutrition!
Toxin Cleansing Blast

Flush toxins from your body with this delicious, fruity concoction.

1-2 handfuls of rinsed spinach

1 cored pear, 1 cored apple

1 banana

1 cored apple

1 cup of pineapples

water

Vita-Berry Blast

Ward off cancer, heart disease, and viruses with this sweet and tasty blast of flavonoids!

1-2 handfuls of rinsed spinach

1 cup of blueberries

1 banana

1 handful strawberries

water

The Immune Booster

Keep healthy with this delicious elixir packed with antioxidant goodness.

1-2 handfuls of rinsed spring greens

1 banana, 1 peeled orange

1 cup of pineapple

1 handful of blueberries

water

The Morning Glory

Start your day with boundless energy with this flavourful blend.

1-2 handfuls of spinach

1 avocado

1 cup strawberries

1 cup mango

1/4 cup of goji berries

water

Nutty Nectar

Go nuts with this vitamin rich blast of flavour.

1-2 handfuls of spinach

1 banana

1 cup strawberries

1 cup honeydew

1/8 cup of walnuts

water

Tropical Tonic

Boost your immune system with this vitamin C rich drink.

2 handfuls of spring greens

1 avocado

1/2 lemon juice

1 cup mango

1 cup papaya

1/4 cup pumpkin seeds

water

Protein Powerhouse

Packed full of protein, this super satisfying blend keeps you energized for hours.

2 handfuls of spring greens

1 avocado

1 cup of raspberries

1 orange

1 cup mango

1/8 cups of cashew nutes

water

Peachy Pick-Me-Up

Healthy fats and flavour abound in this tasty treat.

2 handfuls of spring greens

1 banana

1 peach

1 cup of honeydew

1 cup of blackberries

water

Sweet Potato Duo

Let your bowels flow and remove your body waste with this sweet combination.

1 handful of spinach

1 banana

1 steamed or boiled sweet potato

water
For more nutritional blender recipes, and helpful information on what your blender can do, check out the Nutribullet website! Good luck and hope you can better stay away from fast-food!