Ever since COVID-19 response measures have been established, this fancy new vocabulary has been thrown around. Social distancing? Self-isolation (aka Quarantine)? Isolation? What's the difference? You might be confused… And you're not alone. It took me a while to get it, too. Sometimes, I still don't get it. Hopefully, this guide will help you navigate through the wonders of COVID-19 prevention, distinguish between the terms and figure out how to use them.
Social Distancing
Social distancing is a change in your daily routine to minimize contact with other people and decrease the risk of transmitting the coronavirus. The Canadian government has posted an infographic about social distancing that explains social distancing and how you can do your part.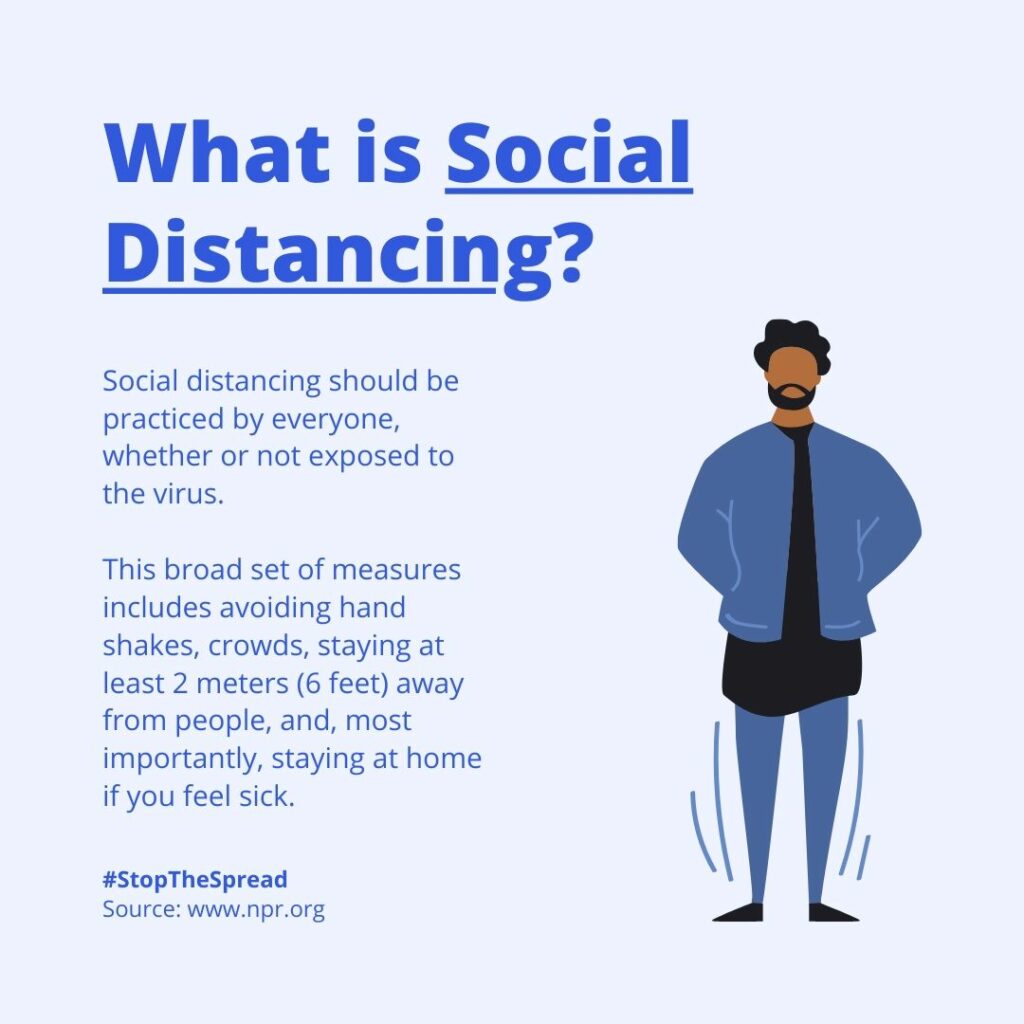 The video below illustrates how COVID-19 spreads: To summarize, people who are infected but don't feel sick and decide to go out are the ones who are generating the spread of COVID-19. Social distancing practices try to prevent that by limiting your contact with others.
Here is an infographic that can guide you on the dos and don'ts of social distancing.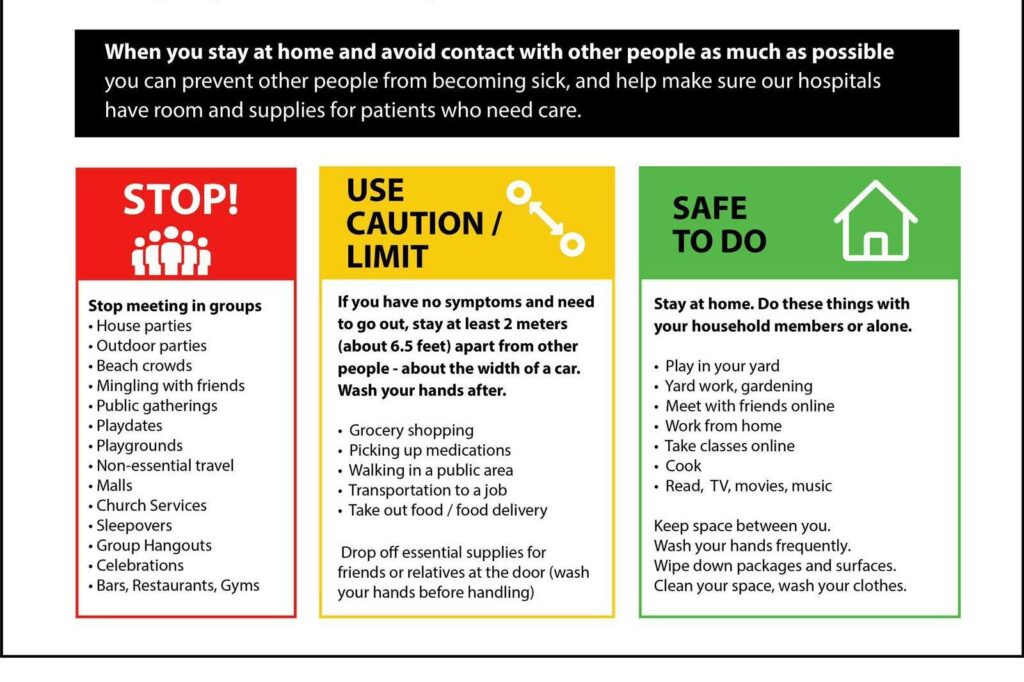 Isolation
Isolation is used when you have symptoms. You can download the infographic for this here.
You must be isolated if you are
waiting for test results; OR
have been tested positive for COVID-19; OR
have been advised to isolate for any other reason by a Public Health Authority.
If you are isolated, do not leave your home. You must avoid contact with other people until a Public Health Authority advises that it is safe for you to do so.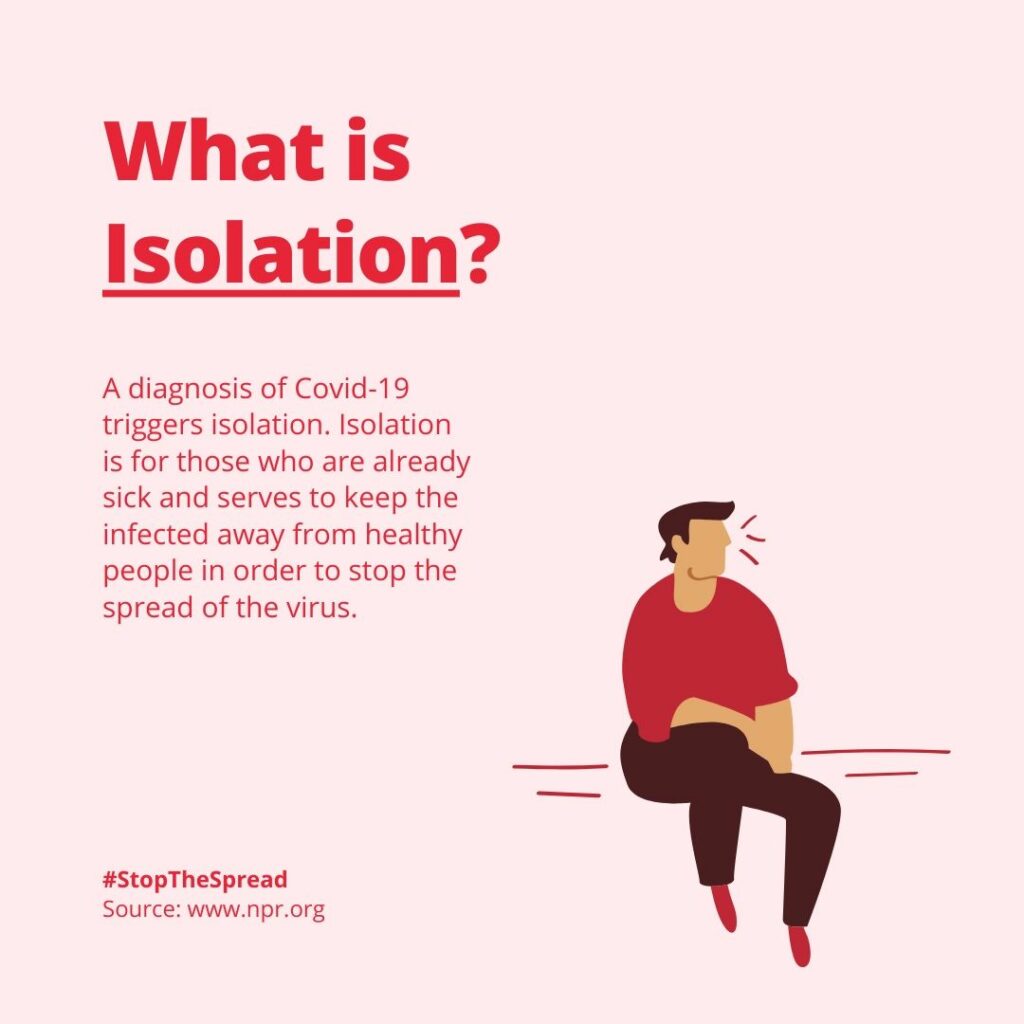 Self-Isolation aka Quarantine
Self-isolation is used when you think you may have been exposed to COVID-19 but are not yet showing symptoms. You can minimize the risk of transmitting the virus by isolating yourself at home, not going out, and avoiding contact with others. The Canadian government has an infographic for this here.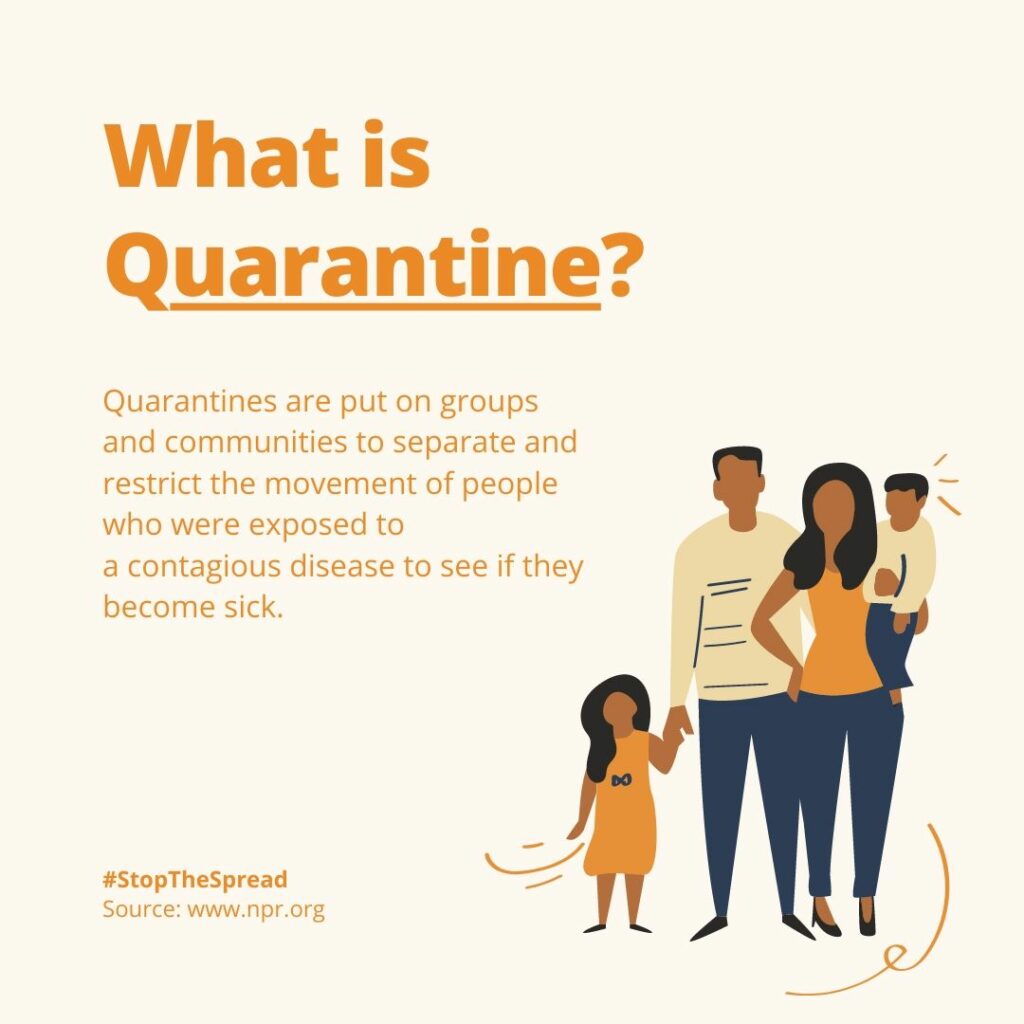 Final Tips
Ultimately, please stay home and avoid going out. Your Student Life Coordinators are working on some virtual activities and events to help with the boredom in the evenings! Stay tuned and we will be posting again soon. Toodles!
Links and resources:
https://www.canada.ca/en/public-health/services/diseases/coronavirus-disease-covid-19.html
http://www.bccdc.ca/health-info/diseases-conditions/covid-19