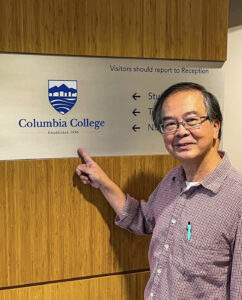 We are pleased to announce that Alvis Tsui, who studied at the college from 1976 to 1977, is now the chair of Alumni Engagement Committee at Columbia College. Alvis runs a recruitment agency and is the founder of the Canada Education Fair. Alvis hosted the first fair in 1985. He also earned an award from the British Columbia Council for International Education (BCCIE) in 2016 for his contributions to the International Student Education in B.C. He is now recognized as the Alumni of the Month for January 2022. In this blog post, we will share Alvis' journey to the college, and the world beyond, in his own words.
I joined the senior secondary program at Columbia College in May 1976. The college had just shortened its name from Columbia Junior College to Columbia College in April the same year. I grew up in Hong Kong and still remember my first time travelling on a Canadian Pacific Air flight to Vancouver. At the time, Hong Kong had only two universities, so most students travelled overseas for their higher education. I chose to come to Vancouver for its natural beauty and fell in love with the place. When I was attending Columbia College, I got to know many students from different nationalities.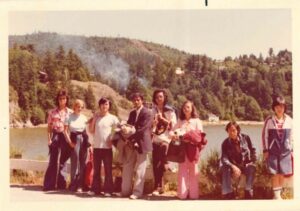 I really enjoyed helping out with new student arrival and assisted them in their early settlement in Canada. This volunteering experience sowed the seed to my lifetime career. We also went for various tours and excursions. I have some pictures of the time our instructor took our class to Horseshoe bay, in west Vancouver. The city has changed a lot since then. The bus driver patiently waited at the bus stop when he saw me running. We didn't have Skytrain back then, but I vividly remember hitchhiking to different places around the city.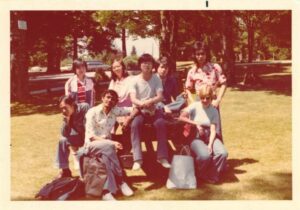 Like a lot of others, I transferred to Simon Fraser University to finish my bachelor's and went back to my home country. I decided to set up my career to advise and recruit International students to come to Canada, this wonderful country, to fulfill their education goals. After spending a decade in Hong Kong I decided to move back to Vancouver for good. Now I run my own international student recruitment agency in Vancouver, where I have partnered with many school districts, colleges and universities. I have been doing this meaningful job for 40 years now and there is no single moment that I want to stop doing it.
I always look at the positive side of things, and all challenges fill me with excitement. Even though I wasn't proficient in English back then, the instructors at Columbia College understood the situation we were in. They made me feel comfortable every day. One of my favourite instructors was Keng Ng, who not only taught us biology but guided me throughout my study and was a huge help during my time at at the College. Mrs. E. Schuto used to teach us German and French. She was a woman with a big heart.
I urge all alumni to join our Alumni Association. It is something that has been long overdue, for a full 85 years. It is a golden opportunity for all of us to re-establish a network 85 years in the making that is of tremendous value. The members in the association would be guiding lights for recent and future graduates.
A message for the current students: you must realize how precious an opportunity it is to study at an institution like Columbia College. With 85 years of glorious history, it is a unique place where diversity comes together. Use this opportunity to not only gain knowledge but also to make new friends, to understand other cultures, and take pride in what you have achieved.