Curious about Columbia College and want to ask us questions in person? Visit our campus and schedule an information session with an Admissions Officer today!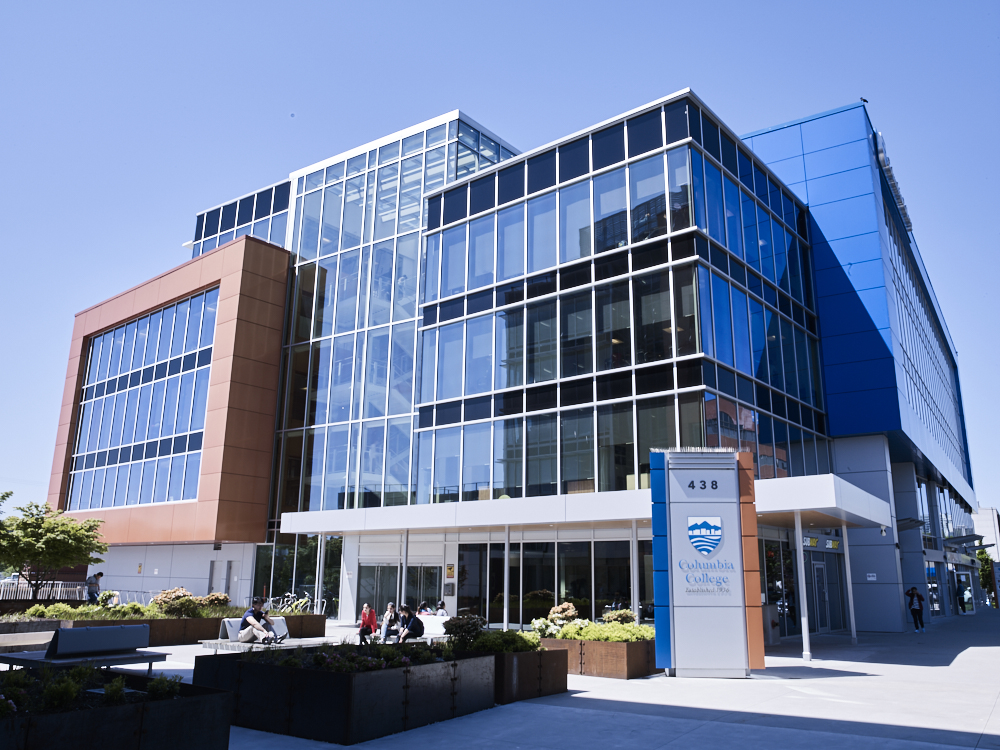 Book an Information Session before you Visit
Our Admissions Officers are happy to answer questions you may have. Book an information session to set up a day and time to meet with them by emailing [email protected]. We highly recommend emailing us to book an information session before you visit, so that our Admissions Officers will be able to make time for you.
How can I prepare for the Information Session?
Get the most out of your information session with the Admissions Officer by being prepared and bringing questions that you know are not answered on the Columbia College website and in our print material. We advise that you review the following materials before you attend your information session:
Visit our campus
Join us on campus! Visiting us for a campus tour is the best way to find out whether the College is the right fit for you. Columbia College has two campuses – the Main Campus at 438 Terminal Avenue and the North Campus just a 5-minute walk away at 333 Terminal. The Main Campus serves University Transfer and Associate Degree students, while the North Campus serves students who are studying in the High School and English for Academic Purposes programs.
To book a campus tour, click here.