We can't wait to welcome you to Columbia College. Our Orientation for new students takes place before each semester begins and is designed to introduce you to the College and to many other new students who have also just arrived.
As a new student, your Orientation will vary depending on the program that you are entering into but will incorporate the following:
---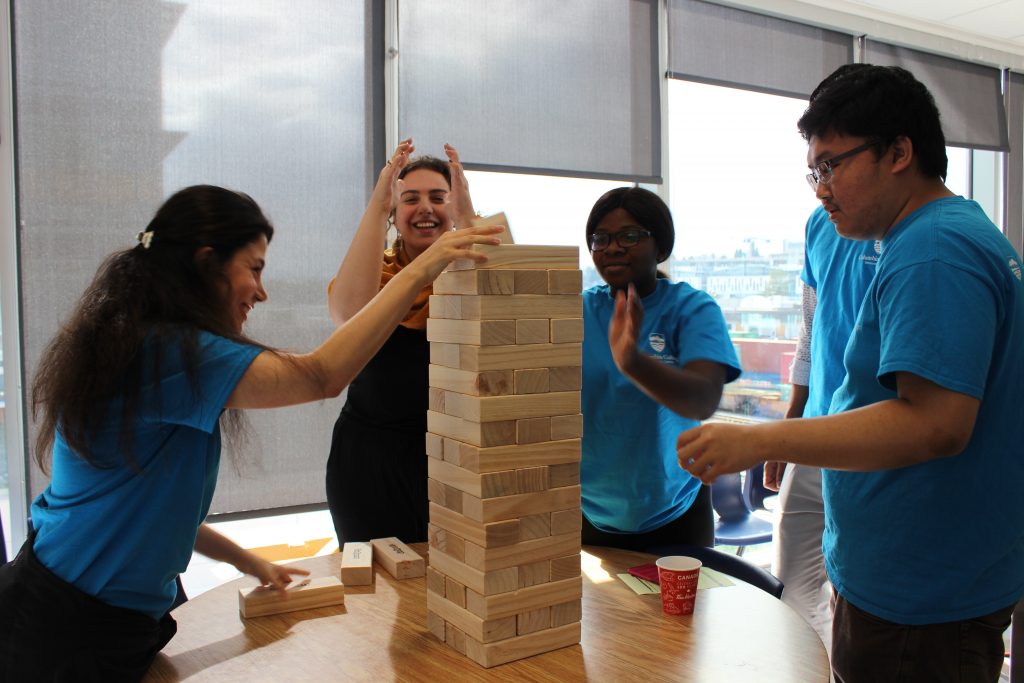 The orientation program is particularly important to international students, so you should make every effort to attend. To get your orientation appointment, contact our Admissions staff at [email protected].
Student volunteers from many countries will meet you on the first day of Orientation and will be by your side throughout Orientation to give you advice on how to make a great start at the College. They will also be joining you on the activities, so you are guaranteed to make new friends before classes even begin.
See below for a list of things that you should do when you first arrive in Vancouver.
Learn about the Transit System
How do I get around on Vancouver transit?
| | |
| --- | --- |
| Bus | Translink's bus routes connect directly with the SkyTrain and SeaBus right at the stations. Buses operate seven days a week. Check Translink to plan your trip. |
| SkyTrain | SkyTrains run across the Metro Vancouver region, including to and from Vancouver, Burnaby, New Westminster, Richmond, Vancouver Airport and Surrey. The SkyTrain provides daily service every two to five minutes but does not run throughout the night. |
| SeaBus | The SeaBus is a passenger-only ferry that travels between Vancouver and North Vancouver. The SeaBus links with the SkyTrain and buses in downtown Vancouver at the Waterfront Station. It operates daily every 15 to 30 minutes. Bikes are welcome on the SeaBus. |
For more information on bus routes, schedules, and more, contact Translink Information at 604-953-3333 (6:30 a.m. to 11:30 p.m.) or online at www.translink.bc.ca.
Paying for Transit
All Columbia College students must pay adult fares on transit (even if you are under 19 years of age) unless you are a full-time high school student, in which case you can obtain an orange concession card.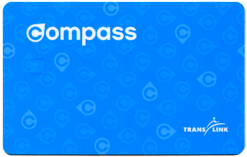 Compass: Load. Tap. Ride.
Compass is a reloadable fare card that works everywhere on transit in Metro Vancouver. It's convenient, easy to use, and provides discount fares. You can load fare products onto one card and tap your way across the system. Click here for more information about Compass cards.
Where to Buy Compass Cards and Tickets
You can buy a Compass Card at the following convenient locations:
Compass Vending Machines (CVMs)* located at:

SkyTrain, SeaBus, and West Coast Express stations
BC Ferries Tsawwassen and Horseshoe Bay terminals

At 18 London Drugs locations across metro Vancouver
Online at compasscard.ca
By calling 604.398.2042
Compass Customer Service Centre at Stadium–Chinatown SkyTrain Station
*Concession Compass Cards are not available for purchase at CVMs.
Compass Vending Machines accept cash, credit, and debit. Online payment and AutoLoad enrollment can be done with Visa, Mastercard, Visa Debit, and Debit Mastercard. It can take up to two hours for your Compass product to be available for use. If you purchase fare products at a CVM, they'll be available for use immediately.
Open a Bank Account
In Canada, you have the right to open a bank account provided you show proper identification. You can open a new bank account even if you do not have a job and it is not mandatory to deposit money into your account right away.
When deciding which bank to open an account with, there are many things to consider:
Is there a branch near to your home, or to the College that you can easily access during business hours
Does the account have all of the facilities that you are looking for? E.g. can you get a credit card?
What are the fees associated and the rates of interest?
To open an account, you usually have to go in person to a financial institution and provide acceptable forms of identification. Providing identification documents is mandatory to open a new bank account in Canada. You have to provide original identification copies. Usually, banks require you present two pieces of ID. Identification documents can include any two from the list below:
Valid Canadian driver's license (if you have one)
Passport
Social Insurance Number (SIN) issued by the Government of Canada
Provincial or territorial health insurance card that can be used as ID under provincial or territorial law
Permanent Resident Card (if applicable)
Study Permit
Debit card or bank card with your name and signature on it
Get a Cell Phone
To get a cell phone plan in Vancouver, you need to have two pieces of ID. You passport is mandatory to get a cell phone plan. The second piece of ID could be anything from a government issued ID card, your Study Permit, a Social Insurance card, or a valid credit card under your name.
Make sure you have your accommodation letter (or rental agreement) as a proof of address. Without proof of address, phone companies usually will not activate your cell phone plan.
Get A Cell Phone Plan
A good option for short-term students is a monthly plan without contract. A lot of phone companies offer exclusive student plans which are usually cheaper and better. We advise you look into the student plans different phone companies have to offer before making your decision.
A Way of Payment
You can choose between Prepaid and Postpaid. The difference? With a Prepaid Plan, you pay first and it runs out after 30 days. Your phone service will stop working unless you add more money. With a Postpaid Plan, you use your service first and pay later. Be careful, your phone service won't be cut off, so your bill will continue to increase! Not paying your phone bills on time can affect your credit score. If you choose a postpaid plan, make sure to check the fine for late payments with your phone company.
Other Consumer Advice
Credit Cards
Always keep your credit card with you. If it is lost immediately contact the financial institution which issued the card. All credit card companies have 24-hour call numbers which you will be able to find online.
Budget
You are encouraged to keep a budget to better manage your funds. If you keep a record of your income and expenses you will be able to plan your financial affairs and avoid running out of money. If you need assistance with setting up a budget, come to Student Services for help.
Purchases
Always ask for a receipt when you buy something. This proof of purchase is useful if you wish to exchange it or you need to return your purchase.
Most large stores have an exchange policy whereby they will allow you to take back something you have bought and exchange it for something else within a certain amount of time (14-30 days).
Contracts
A contract is a legally binding agreement. Always read and understand a contract before you sign it, especially the small print. If you have any consumer problems, contact Student Services for help.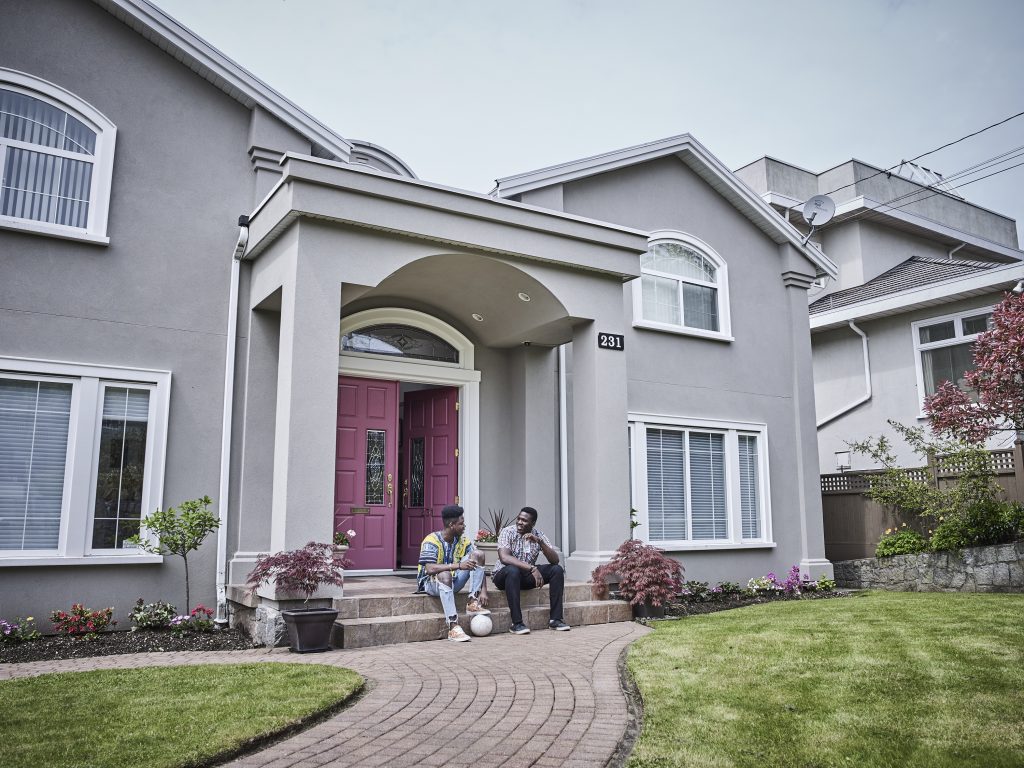 Finding a Place to Live in Vancouver
Find out more about our Homestay program.
If you decide to look for somewhere to live independently, the Internet is the best place to get an idea about the rental real estate market of Vancouver. Websites like Craigslist, Kijiji and PadMapper are a good place to start your search for a new place.
If you are looking for furnished options, expect to pay more. But if you are new to Vancouver, furnished may be the best way forward. Alternatively, if you choose to move forward with unfurnished options, you can pick up secondhand items off websites like Craigslist or buy new furniture from mega stores like IKEA.
If you are searching for places online, be careful of untrustworthy people. If something looks too good to be true, then it probably is. Take a tour of the place before you pay any money or deposit to the landlord, and if you want a member of staff in Student Services to look over a contract or rental terms for you, don't hesitate to ask.
Do some Sightseeing! Need inspiration? Come to Student Services for our Top Picks of Activities in the City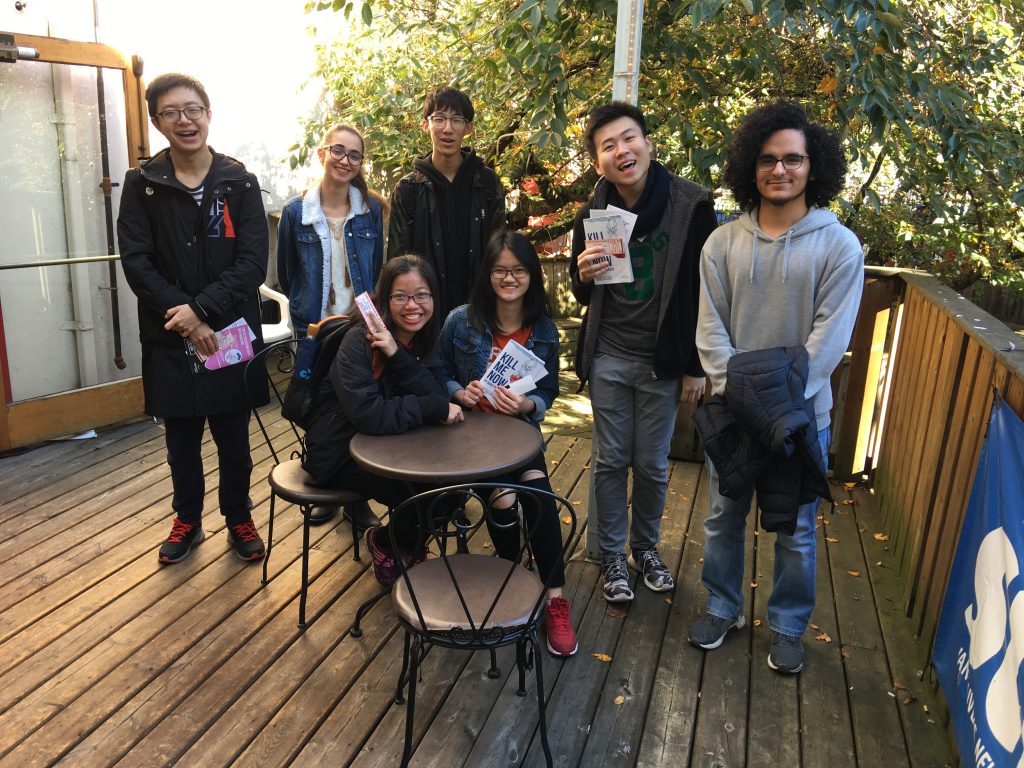 We understand that moving to a new country and adjusting to new cultures can be challenging, and we want to make this process as easy as possible for you. Drop by Student Services (located in Room 211 at the Main Campus) to find out about different activities in the city. Alternatively, you can check out Student Life to see what's happening at Columbia College.
Columbia College frequently organizes tours to different places and hosts activities. Usually, the student cost of these activities is subsidized by the College. You can sign up or inquire about different activities and events at Student Services. Taking part in these tours and activities helps you socialize more and make friends, which helps you to adjust and settle into your new surroundings more quickly.