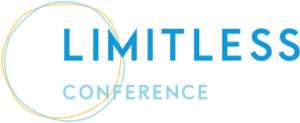 Limitless is an annual student conference held at Columbia College.
The goal of the conference is to celebrate student excellence in academic scholarship and equip students with the practical skills and knowledge they need to succeed in life. As well as enjoying keynote speeches, participants will be able to experience Columbia College's first career and community engagement fair by networking with various industry professionals.
Limitless 2021: Imagining Brighter Futures
Limitless 2021 will take place on July 16, 2021.
This year, students are welcome to present academic essays, research, or creative multi-media projects from coursework that envision a brighter future for themselves and for society as a whole.
Students are welcome to submit any topic. We encourage students from all disciplines to participate! We will have six different streams: Business Ideas, Technology and Computer Science, Social Sciences, Arts and Humanities, Natural Sciences and the Environment, and Creative.
Limitless 2021
Explore this year's schedule, deadlines and apply to participate!
Get Involved
Apply to
volunteer
for the conference.
About Limitless
Explore past conferences, past winners and more.
Meet our Team
Meet our team members and volunteers.