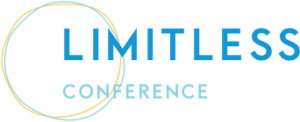 Welcome to Limitless 2020 – Columbia College's International Student Conference!
The Conference is taking place from 9:00 AM to 4:00 PM on Friday, March 13 at Columbia College. Students from all programs are welcome to attend.
The goal of the conference is to celebrate student excellence in academic scholarship, as well as to equip students with the practical skills and knowledge they need to succeed in life. As well as enjoying an interesting keynote speech, participants will attend a Careers Fair and have the opportunity to watch their fellow students present on subjects that they are passionate about. Breakfast, lunch, and refreshments will be provided.
Please note that there are only 300 seats available, on a first come, first served basis. The deadline to sign up for Limitless 2020 as an attendee is March 10.
To sign up for the conference, please complete the form below. 
If you have any questions or concerns please do not hesitate to email [email protected]