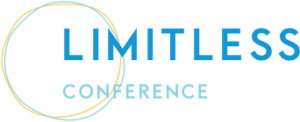 On Friday, March 13 our 3rd annual Limitless Conference took place at Columbia College.
The goal of the conference is to celebrate student excellence in academic scholarship, as well as to equip students with the practical skills and knowledge they need to succeed in life. As well as enjoying two interesting keynote speeches, participants attended a Careers Fair and had the opportunity to watch their fellow students present on subjects that they are passionate about. 
We are pleased to announce the winners in each of our categories here: 
Panel 1: If not Now, then Never: Tackling Climate Issues
1st place – Harmanpreet: "Whales: Ecosystem engineers" 
2nd place – Abigail Elias Hailu: "Egypt's hydro-hegemony across the Nile River"
Panel 2: Speaking Truth to Power: Interrogating Global Injustice 
1st place – Afnan Abdilaziz Mohamed: "The role of truth commissions in contributing to the peace restoration of Somalia"
2nd place – Urooj Iftikhar: "Discrimination based on gender in contemporary Pakistan: Don't blame Islam, it is society" 
Panel 3: Innovating Education: New Pedagogical Approaches 
1st place – Asmanai Paiazova: "Is there a real need of grammar to acquire a new language?"
2nd place – Harkirat: "Politics: A nnot connecting education and economic growth"
Panel 4: A Feminist Future: Reclaiming Female Bodies 
1st place – Seyedehniyousha Hosseini: "Fighting against social stigmas"
2nd place – Anjali Khaira: "My version of feminism"
Panel 5: "It's the Economy, Stupid": Adapting the Modern Workplace 
1st place – Riya Satishbhai Patel & Juan Antonio Gonzalez: "Cultivating a culture of feedback: How perspectives can cause improvements"
2nd place – Jaspreet Kaur: "Gender inequality in Hollywood"
Panel 6: Consider it Solved: Leveraging Technology for a Brighter Future 
1st place – Ravneet Kaur Sidhu: "Human rights: Supported or suppressed with technological advancement?" 
2nd place – Tetero Larissa Doriane: "Music to heal the world"
Panel 7: Identity Politics: Contesting Multiculturalism 
1st place – Rawan Abdulsalam Mohamed Al Dherasi: "Forced to flee: Opening our hearts to asylum seekers" 
2nd place – Deen Islam: "Muslims are new form of Black and Jewish" 
Honourable Mention
Nel Jayson Cruz Santos: "Loving is universal, dating is not: Dating experiences of international students in Vancouver"
If you have any questions or concerns please do not hesitate to email [email protected].