Here you will find resources that will help you confidently communicate on-brand and present your idea — whether in text, image, motion or web — when you are telling CC's story to the world.
CC's brand visual elements — our logo, typography and colours — help tell our story in a collective voice to inspire, motivate and reflect our brand.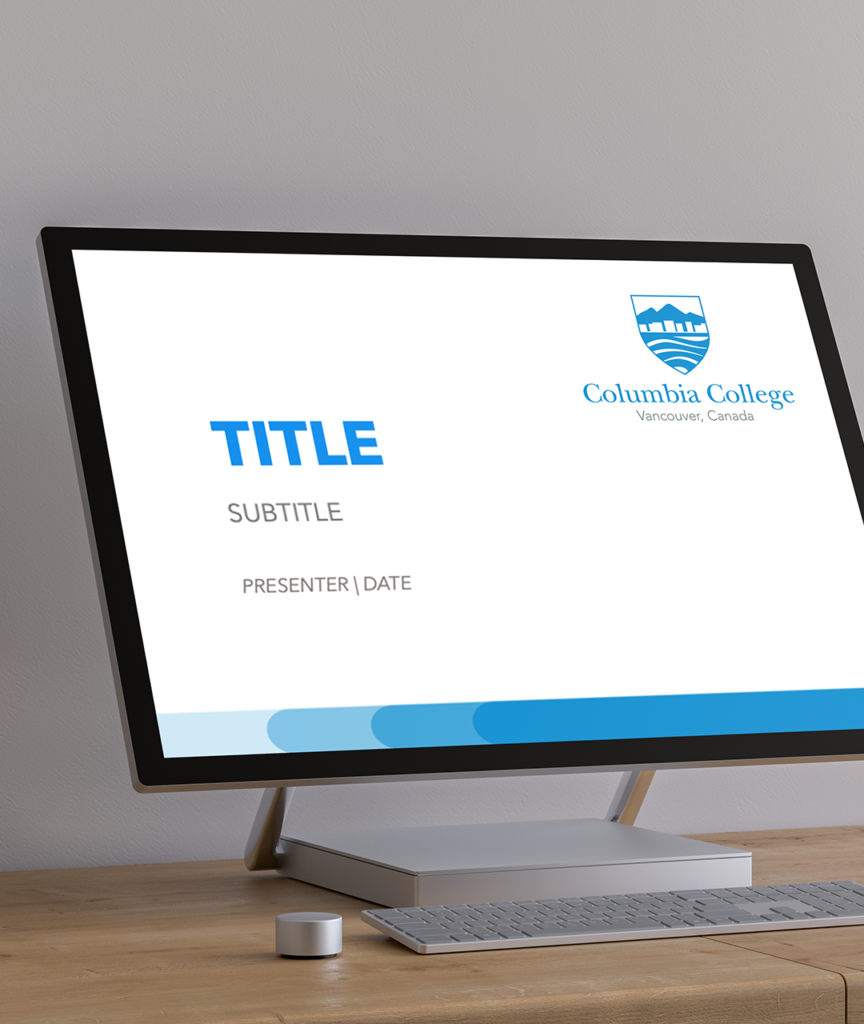 Presentation – General (PPT)
Primary colours

Blue Pantone 3005 C
CMYK 100/31/0/0
RGB 0/136/206

Orange Pantone 144 C
CMYK 0/51/100/0
RGB 247/146/30

Navy Blue
CMYK 100/92/33/29
RGB 30/43/91
Secondary colours
The secondary colors are used as accent tones to highlight information and add contrast to communication collateral.

Light Blue
CMYK 57/0/15/0
RGB 95/200/216

Warm Yellow
CMYK 2/25/99/0
RGB 249/193/23

Light Orange
CMYK 0/42/86/0
RGB 249/163/60

Grey
CMYK 58/42/45/10
RGB 112/124/124