INTERNATIONAL YOUNG PROFESSIONAL SERIES
Are you interested in a career within the Business field?  Come learn from and connect with former international students and Columbia College Alumni now employed as established young professionals across highly recognized companies such as KPMG, Best Buy, MNP, and Seaspan.
International Young Professional Series will include 4 separate sessions with 4 different panelists every Thursday from June 11 to July 2 on ZOOM.  
What you can expect:
Experience sharing, thoughtful conversations, and tips and tricks from former international students and CC alumni who know what the business career journey is like
Learn about business professions such as Financial Analyst, Business Specialist, Human Resources and Tax Consultant
Discuss business-related topic areas such as marketing, e-commerce, accounting, entrepreneurship and recruitment  
Networking opportunities. Meet established young professionals and gain insight into the business field
Time for questions and answers from the audience
Please contact our Career Advisor, Linus Leow, at [email protected] if you are interested in attending.
---
Schedule:
Episode 1 with Nazar Toktonaliev: June 11, 4:30pm to 5:30 PM 
Episode 2 with Pat Chaisang: June 18, 4:00pm to 5:00pm
Episode 3 with Mardiana Sekaramadhani: June 25, 4:00pm to 5:00pm
Episode 4 with Ramneet Brar: July 2, 3:00pm to 4:00pm
---
Speakers' Bios: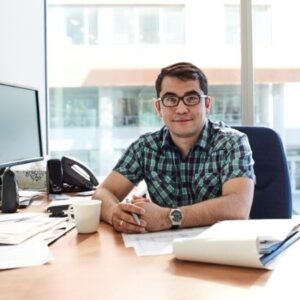 Nazar Toktonaliev, Program Finance Analyst at Seaspan
I came to Columbia College in 2009 to study in the Business UT program at CC. I am originally from Kyrgyzstan. Spent two years at CC (I think I even received a Scholarship from CC). Transferred to SFU Beedie Business School in 2012 and graduated with concentration in Accounting in 2014. Earned my CPA since then, worked in Accounting/Finance in multiple public and private companies in transportation/aviation industries. Worked on my own e-commerce business with another CC alumni for about year or so. Currently employed as a Program Finance Analyst at Seaspan.
LinkedIn: https://www.linkedin.com/in/toktonaliev/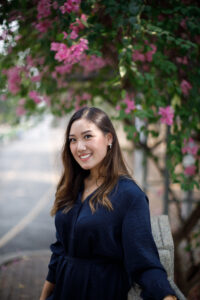 Pat Chaisang, Business Specialist at Best Buy and Founder of EMPOWER International Students 
Pat is an activator who is passionate in turning ideas into reality and driving results for global technology companies. 
By day, Pat helps top brands connect with their qualified customers via website-monetization program at Best Buy Canada, providing digital solutions that convert!  
By night, she is a social enterprise founder, scaling up EMPOWER International Students. The community helps empower international students in their career development and provides support system that students need to jump start their career in a new country. She has scaled the community to over 1,000 members and a strong team of 7! 
LinkedIn: https://www.linkedin.com/in/patchaisang/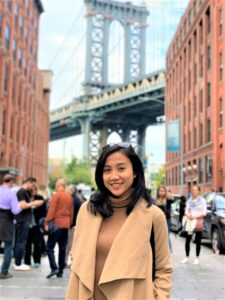 Mardiana Sekaramadhani, Recruitment Analyst at MNP
I am an avid keener in making the world a better place through connecting the right talents to the right opportunity. I am a dynamic full-cycle recruiter with experience working in various industries, including, accounting, insurance, construction, manufacturing, agriculture, crown corporations, logistics, post-secondary, not for profit, first-nations and technology. Empowering individuals to meet their career goals is what I found the most rewarding aspect of my career.
Having experience working in both settings, internal recruitment and third-party agency, I bring strong relationship building and project management skills to the table. I thrive in a fast-paced and changing environment as I am motivated through challenging situations where I can continuously learn how to become a better recruiter. I possess critical thinking process with empathy for others to solve any potential issues.
I am a long-life learner and I believe that curiosity is what keeps us going in life. Besides sourcing resumes from LinkedIn or being on the phone with candidate and clients, you can see me in circuit-, spin-, pilates- and yoga classes or enjoying other outdoor activities in our Beautiful British Columbia. I strive to push myself to the limit as I sign up for BMO half-marathon next year.
LinkedIn: https://www.linkedin.com/in/mardianas/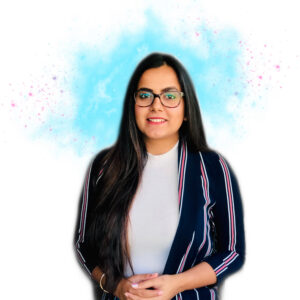 Ramneet Brar, Senior Tax Consultant at KPMG
Ramneet Brar is a Senior Tax Consultant at KPMG LLP in Toronto. She came to Canada five years ago as an international student and navigated her way in the Canadian industry. She also creates content on LinkedIn to help international students with job search and networking opportunities.
LinkedIn: https://www.linkedin.com/in/talktoramneet/