Have questions? You can type your question into the live chat window, or get in touch by email, in person or phone.
Library hours
Location
Room 230, 2nd Floor
Main Campus
Hours
Monday - Thursday 8:30 am - 7:00 pm
Friday 8:30 am - 6:00 pm
Saturday 9:00 am - 4:30 pm
Closed: Sundays & Statutory holidays.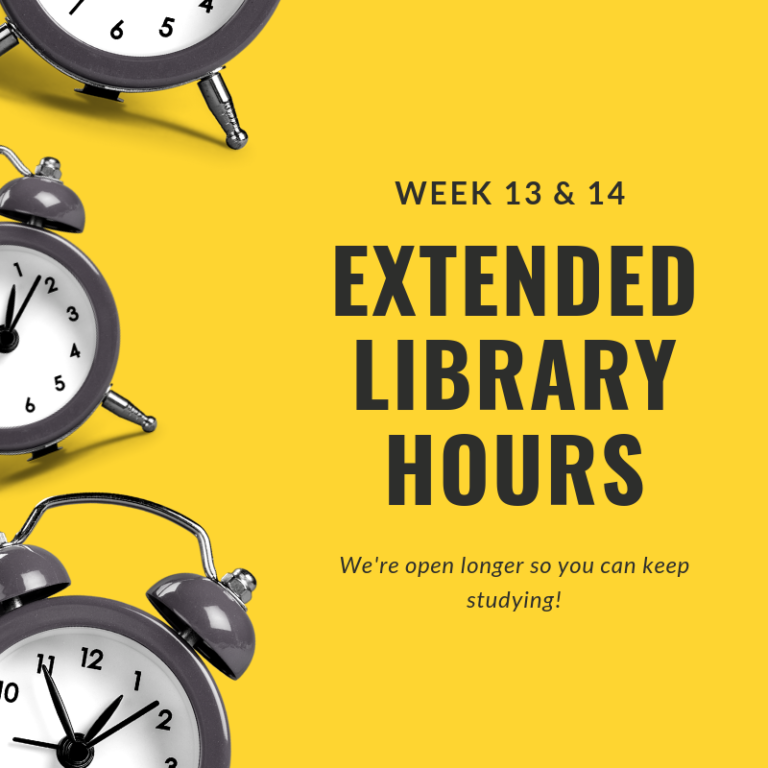 For the week leading up to final exams and for the final exam week, the Library will be open longer, so you can keep studying!