While the physical library is closed, the virtual library remains open to serve you! Databases, ebooks, and videos can be found by searching below. Once you have searched, you will see a message to login using your regular College login.
Please see our video FAQs and other Research and Help Guides to get started with your research. You can also get advice and guidance through the Ask A Librarian chat widget below, or email us at [email protected] . If you would like to consult with a librarian via Zoom, please send us an email.
We are not able to provide access to print books, including textbooks, while we are closed. If you have library books you borrowed last semester, please hold onto them until we re-open. We are not charging late fines on any existing loans. You also do not have to pay older fines until we return to campus.
Library hours
Location
Room 230, 2nd Floor
Main Campus
Hours
Monday - Thursday 8:30 am - 7:00 pm
Friday 8:30 am - 6:00 pm
Saturday 9:00 am - 4:30 pm
Closed: Sundays & Statutory holidays.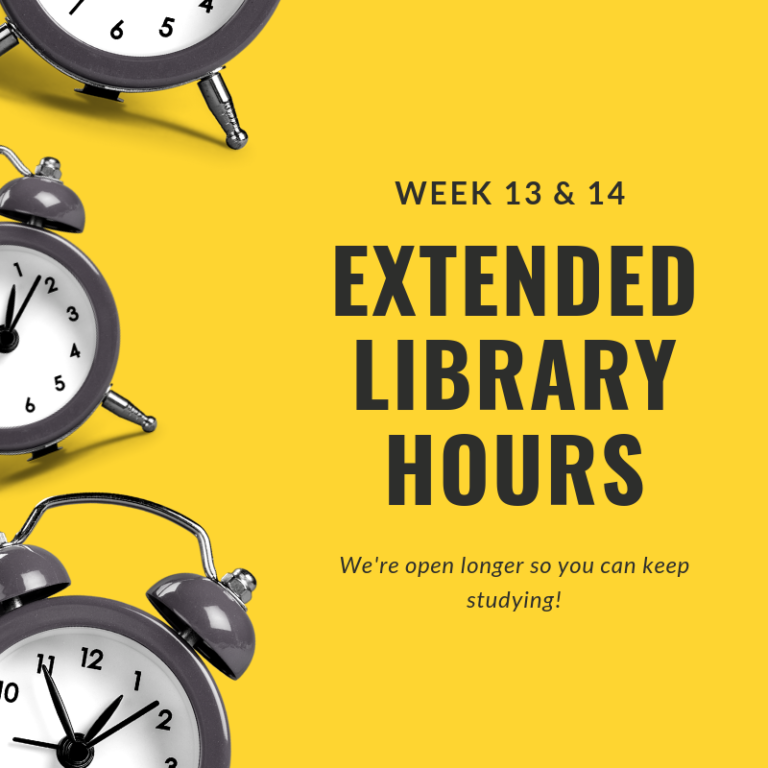 For the week leading up to final exams and for the final exam week, the Library will be open longer, so you can keep studying!