"Fall In Laugh!" Laughter Therapy Session
April 9, 2021 @ 12:00 pm

-

1:00 pm

PDT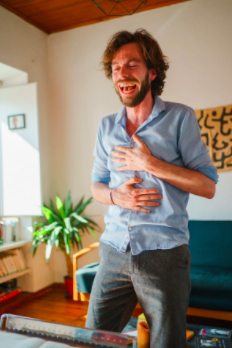 On Friday, April 9, let's forget our worries during a one-hour session of laughter therapy and yoga! Celebrate the end of classes with tons and tons of laughter, and de-stress before the finals! Because this is a session of laughter therapy, you are GUARANTEED to laugh your bellies off. 
1. The hour will start with Pranayama yoga with mindful breathing to relax and create a synergy within the group.
2. Then we pivot into exercises that trigger laughter. During this transition, the host will share theories and help you localize laughter within the body making us laugh more and more.
3. We'll finish with a short meditation and by taking a moment to share what we feel.
It's been proven that the body doesn't know the difference between a forced laugher or a real one. In less than 10 seconds, a forced laugh becomes a real one. Curious to find out how this all works? Experience it yourself by signing up for the session!