LinkedIn Profile Contest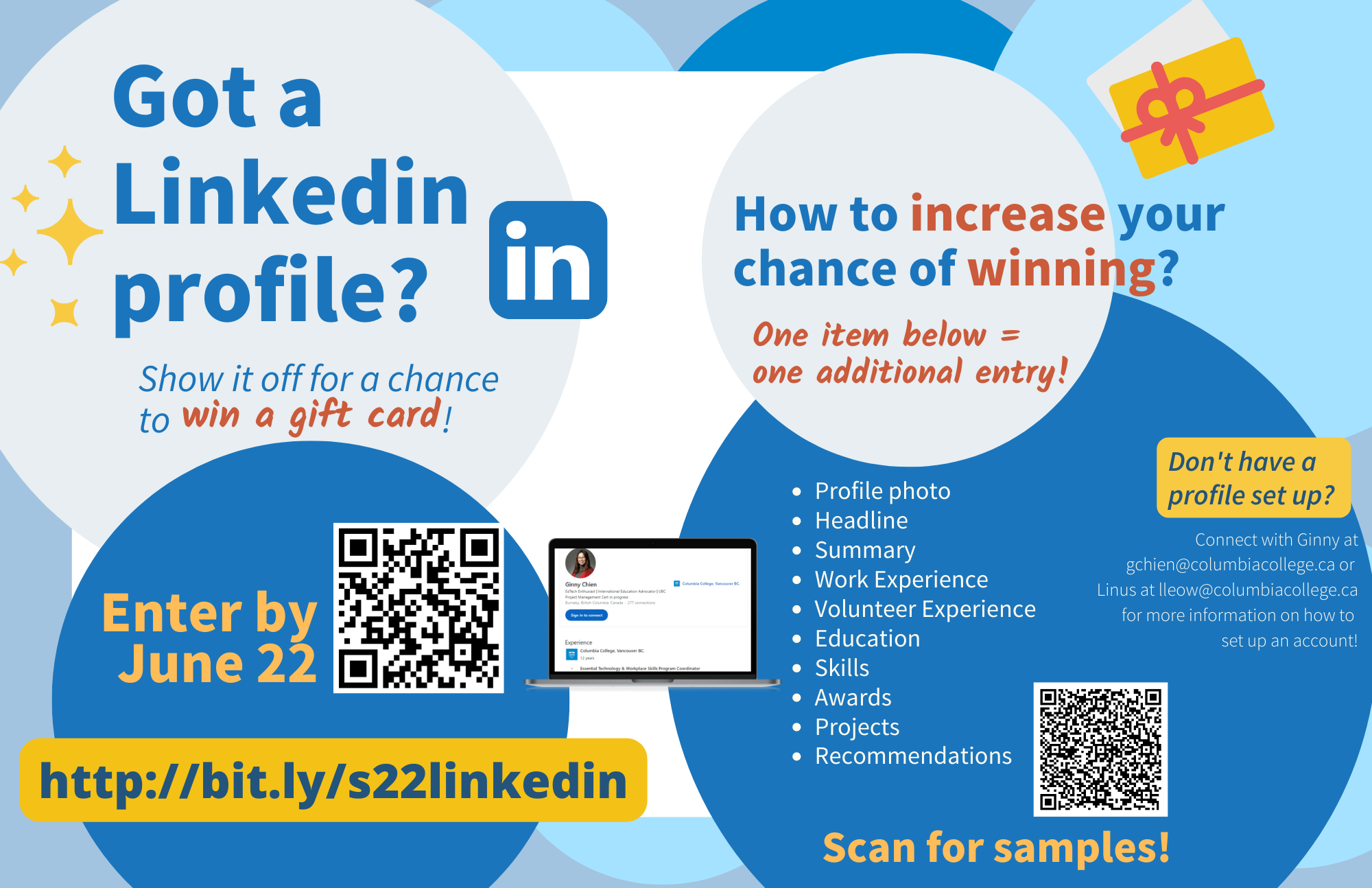 Got a LinkedIn account? Show it off to win a gift card!
Whether used for networking, job searching, or for seeking career trends, LinkedIn is the largest social media platform for aspiring or seasoned working professionals to connect and form relationships.
This contest is simple:
1. Make sure you have a LinkedIn account and a personal page set up. If you don't have a LinkedIn account and need assistance in setting one up, feel free to connect with me or Linus (our Career Advisor) ([email protected]) for more information!
2. Complete your profile to increase your chance of winning.
The more complete your profile, the more entries you get into the draw!
For example:
Someone that enters the contest (1 entry) has a profile page with a profile photo (1 bonus entry), one recent work experience (1 bonus entry), and their current education (1 bonus entry). That's 4 entries into the draw compared to someone with simply their name on the profile page!
For a full checklist of information you can include for bonus entries, check sample #1 and sample #2!
3. Join the contest here: http://bit.ly/s22linkedin by June 22!