The week of the National Day for Truth and Reconciliation
September 26, 2022

-

October 1, 2022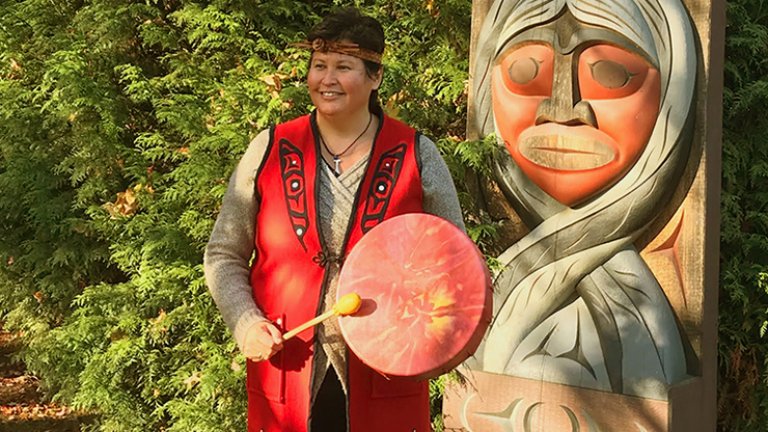 Columbia College is committed to providing students with opportunities in and out of class to learn from and about Indigenous people. During the week of the National Day for Truth and Reconciliation, we are listening to Residential School Survivors, Indigenous experts, and cultural leaders. We are humbled by their generosity in sharing their knowledge with us.
·         The Listening Room: in the Library, available all open hours, September 26-October 1. Listen to Residential School survivor testimonies and reflect on our shared responsibility for healing these wounds. Note the College is closed on September 30, but otherwise the Listening Room is available any time the Library is open, including Saturday.
·         Speakers: Brandon Redford of the First Nations Health Authority will be speaking on using harm reduction approaches to treat Residential School survivors. In the Library, Monday, September 26, 1-2 and 2-3 pm.
·         Walking Tour: Talaysay Tours will be providing a walking tour of our neighbourhood. Space is limited, so please contact [email protected] to reserve a spot. Tuesday, September 27, noon-1:15 pm
·         Bannock Lunch for Students: The first 200 students to show their student cards will get a free vegetable-filled bannock from the Mr. Bannock food truck. Out front of the College, Wednesday, September 28, 11:30-1:30 (or until food runs out) 
·         Celebration of Resilience: Drumming and dancing by Tsatsu Stalqayu (Coastal Wolf Pack), a rattle-making activity, and student creative responses to their learning during the week. Thursday, September 29, 4-6 pm. Room 550/560.