Typing Essentials Program Summer 2022 Cohort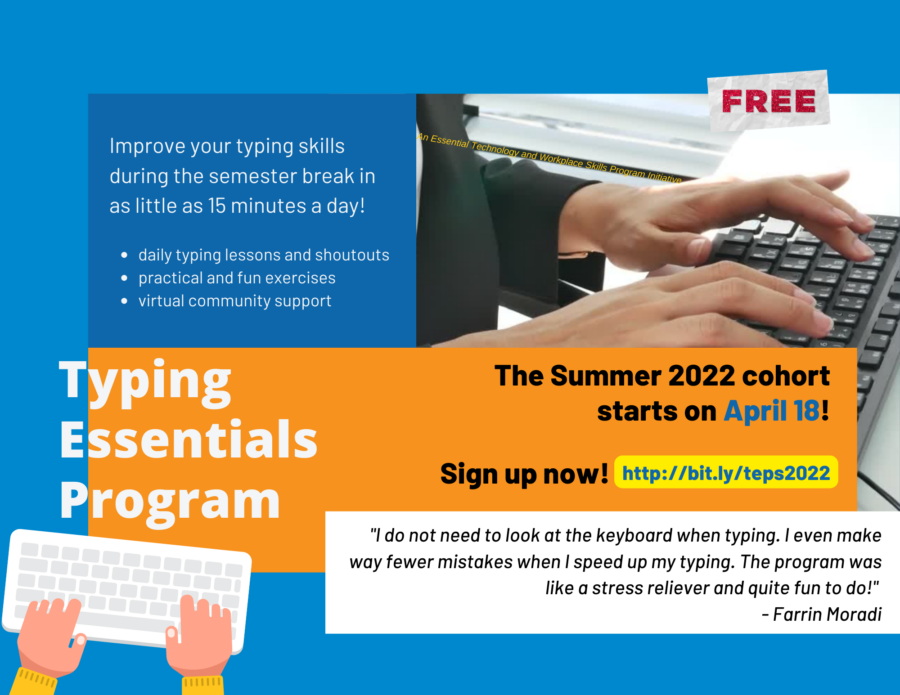 Did the CC Typing Championship get you thinking about moving your fingers? Being able to type quickly and accurately is an exceptionally valued skill at school and work. Why not spend 15 minutes a day sharpening your typing skills over the semester break, making some new friends, and earning a completion certificate? The Typing Essentials Program (TEP) is back for you and your keyboard!
Sign up now via this link before the cohort starts on April 18!