No current announcements. Check back soon.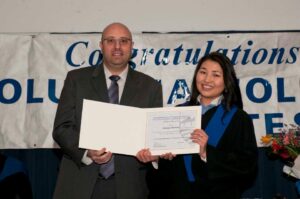 "We sat down with Akbuken Shektibay, who attended Columbia College's University Transfer program from Fall 2011 to Summer 2013 and completed the remainder of her Bachelor's Degree at the UBC Sauder School of Business, about her journey in Canada. "My name is Akbuken, and I am originally from Kazakhstan. Columbia
Read More »
Upcoming Faculty & Staff Events
To learn more about our programming and events for faculty and staff, please see the calendar below.
Faculty & Staff Achievements
We are excited to share recent accomplishments from our faculty and staff members. 
If you would like to share some news, please submit this form.
We are pleased to announce that Gurjashan Singh Dhummi, a recent graduate of the College,
Read More »
Who brings in students with refugee status and settles them into the Vancouver community? Who
Read More »