Fall 2019 Mental Health and Wellness Week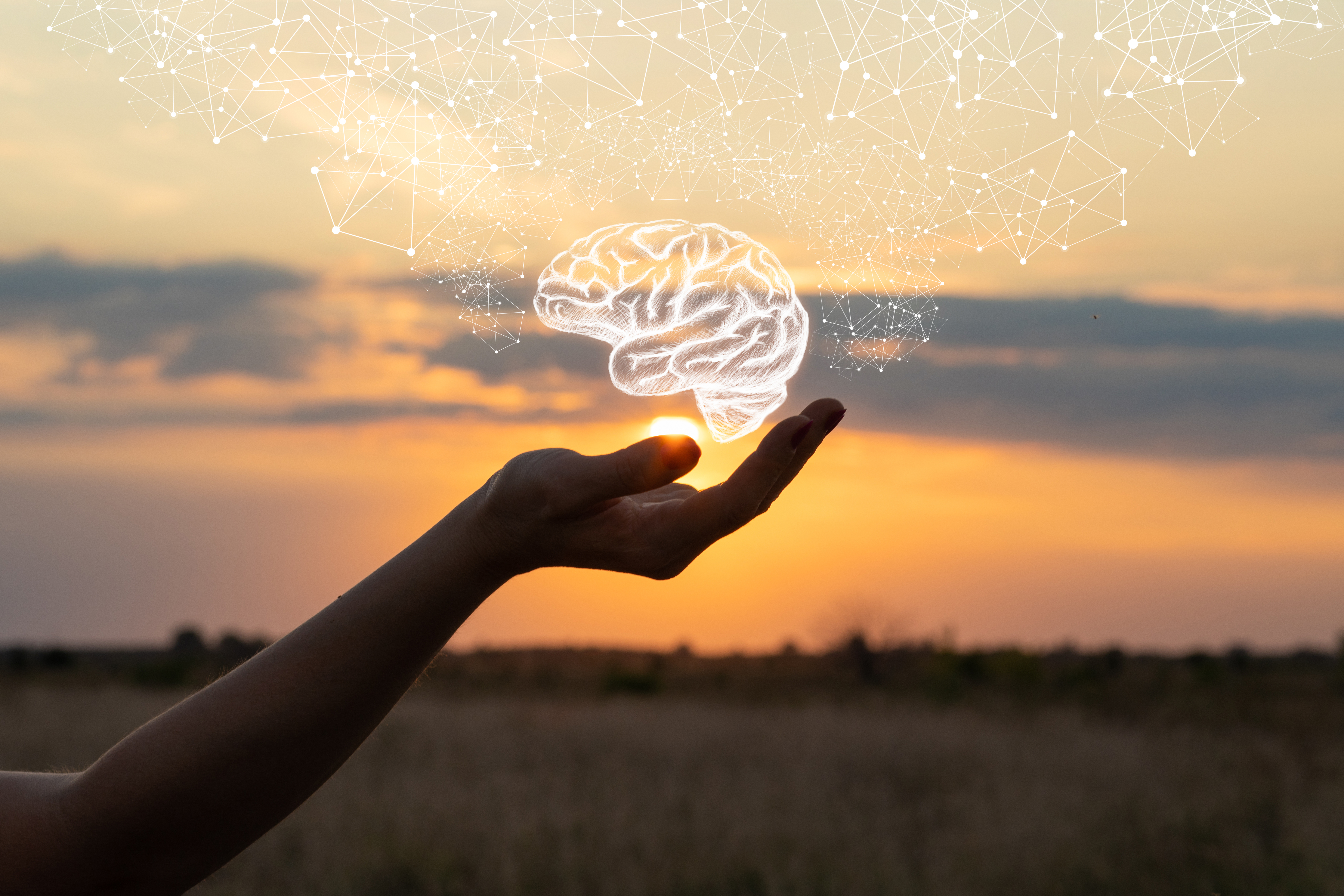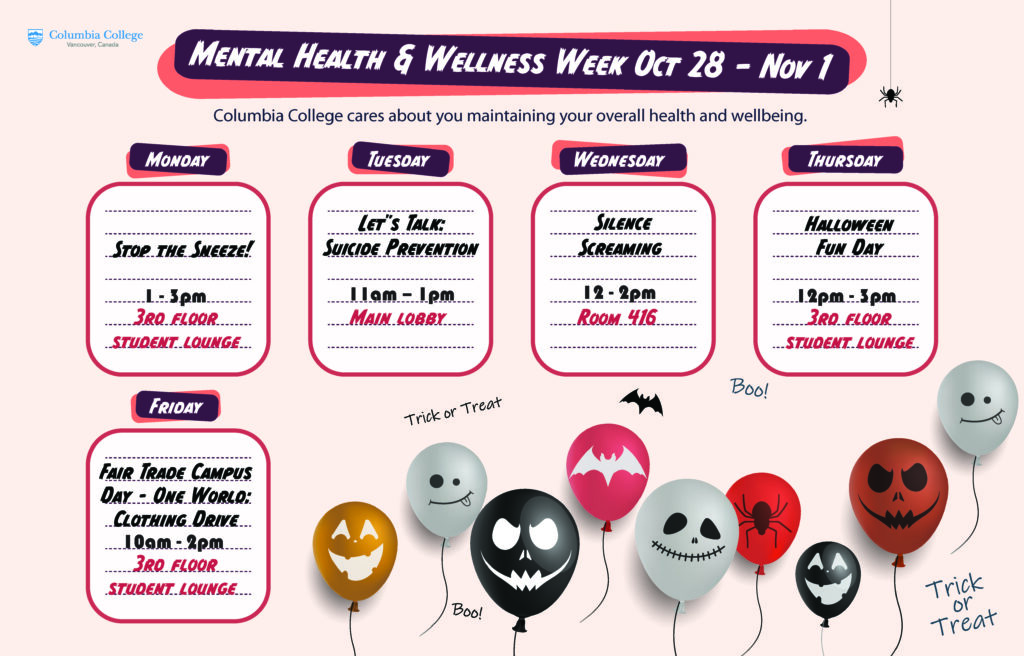 Stop that Sneeze!
Monday, October 28 – 1 – 3 pm
3rd Floor Student Lounge
Stop that sneeze! Learn about signs and symptoms of common physical illnesses and how to avoid getting sick. Pick up some hand sanitizer, tissues, and healthy snacks to boost your health.
Let's Talk: Suicide Prevention
Tuesday, October 29 – 11 am – 1 pm
Main Floor Lobby
You cannot be replaced. Learn about ways to prevent suicide and keep your mind healthy. Think about who supports you and what helps you deal with anxiety or depression.
Silence Screaming
Wednesday, October 30 – 12 – 2 pm
Room 416
Come and experience a safe space for those who have experienced, or been affected by, sexual violence. Share your thoughts in a safe space anonymously or through the open mic or group discussion. This event is open to all genders and welcomes all members of the LGBTQ community.
Halloween Fun Day
Thursday, October 31 – 12 – 3 pm
3rd Floor Student Lounge
Celebrate Halloween with a costume contest, spooky photo booth, and face paint! Students are encouraged to dress up as their female role model, or wear costumes made of recyclable material to win a prize! Stop by to make your own jack-o-lantern as well!
Fair Trade Campus Day – One World: Clothing Drive
Friday, November 1 – 10 am – 2 pm
3rd Floor Student Lounge
Columbia College is having a Fair Trade Campus Day! Come enjoy free tea and chocolate to learn all about Fair Trade, and participate in a clothing drive to promote sustainability and ethical consumption. Clothes are accepted from October 15th, and they will be donated to youth and women in need.