Family Day Photo Contest!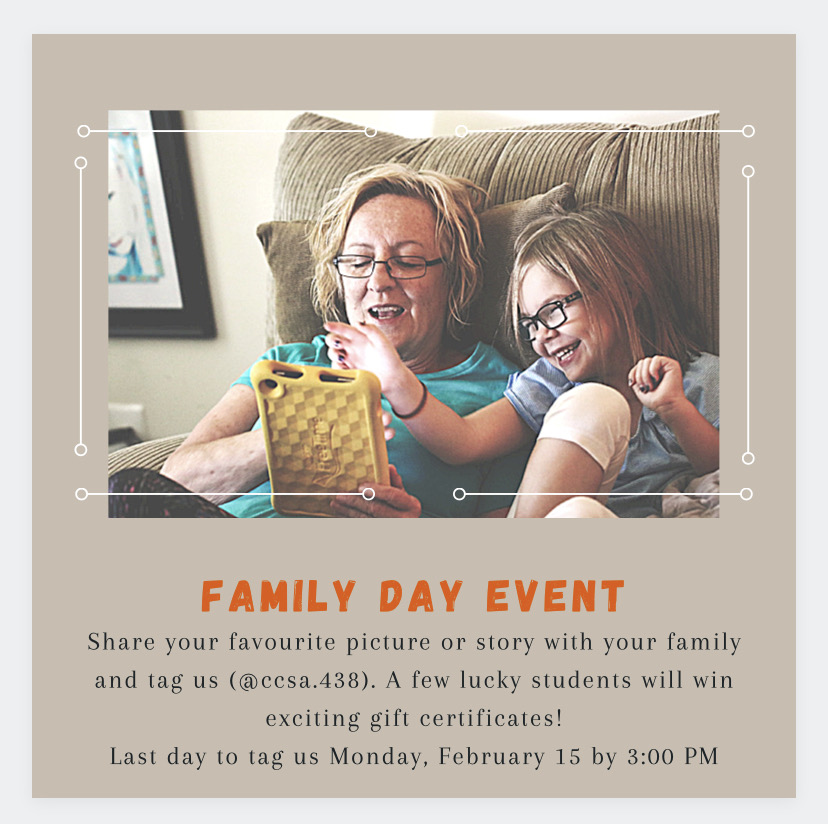 Why is Columbia College closed on Monday? Family Day is coming! Family day is a statutory holiday celebrated by many provinces in Canada. In British Columbia, Family Day is Monday, February 15th. It's a time for families to spend time with their loved ones, in hopes to reflect the values of family and home. 
Let's celebrate this day in the way we can. Post your favourite photo of you and your family onto your Instagram story, and tag the CCSA @ccsa.438. They will re-post your story to share with the CC community, and 3 lucky winners will receive a $20 e-giftcard! 
Keep the photos coming – the deadline to tag is Monday, February 15th, 3pm.
Happy Family Day!