The Vampire Ball
October 30, 2021 @ 10:30 am

-

1:00 pm

PDT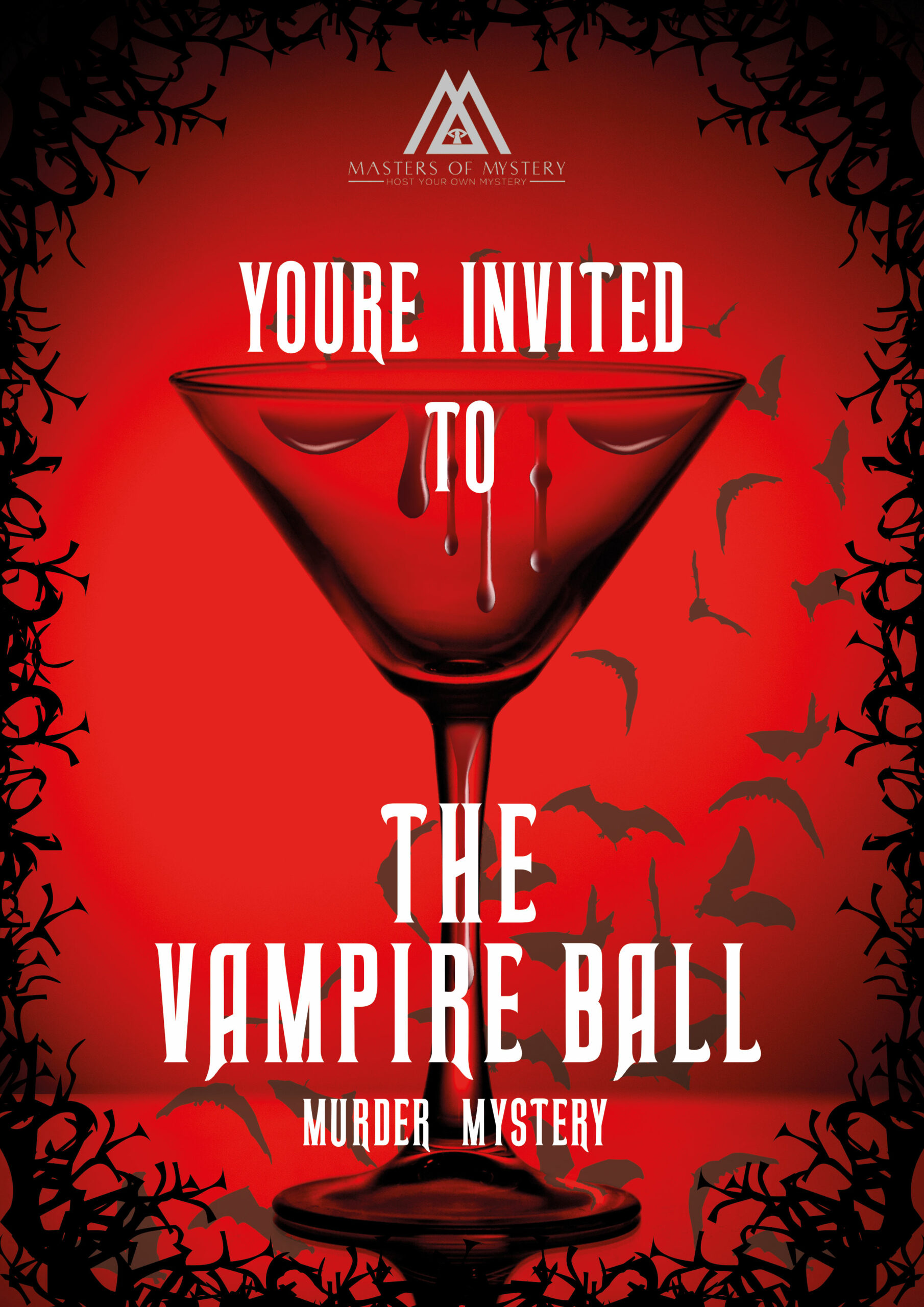 Are you ready for Halloween? We are inviting you to the Vampire Ball!
Count Dragula, the "Queen" of New York is hosting the Blood Ball at the exclusive
Fang and Rose Club uptown. A place where night walkers and blood drinkers of all
ages can celebrate the immortal life.
A little after midnight, Count Dragula returns to their dressing room after finishing
their performance to discover a body drained of blood…
Was it one of the invited guests? Or some party crasher who made their way past security?
Was it a crime of passion or hatred? It's up to you to find out!
Sign up HERE!