Weekend Activity – Vancouver Improv Festival
September 27, 2019 @ 7:00 pm

-

9:00 pm

PDT

$11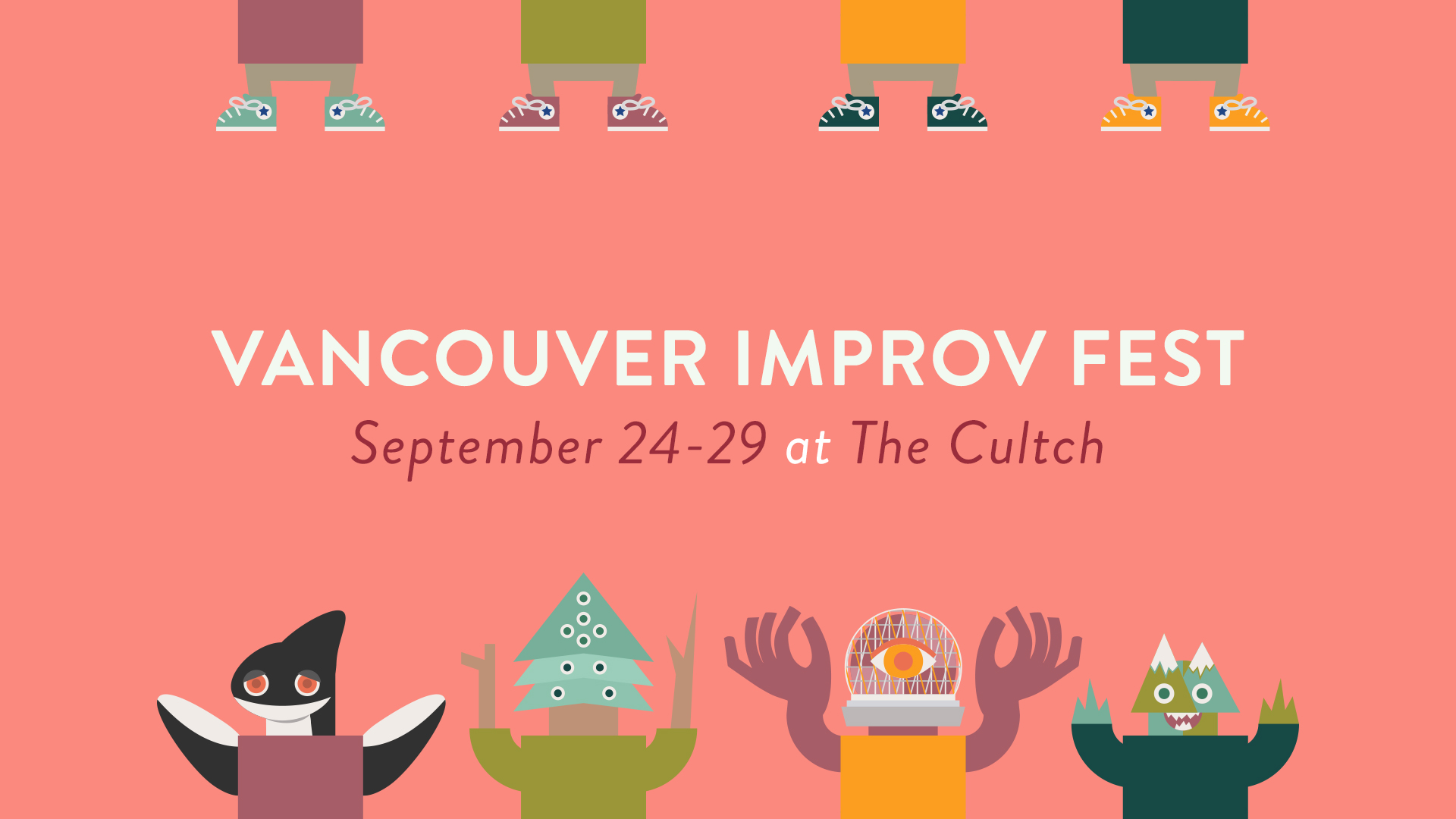 The 21st Vancouver International Improv Festival runs September 24-29, 2019 at The Cultch. This year's festival features performers from across North America and beyond, including Andrew Phung, Kim's Convenience; Stephnie Weir, MadTV; Rich Talarico, writer from Key & Peele; and Lamabati, one of Israel's leading and longest-standing improv groups. Interested in watching their performance? Join us!
Columbia College will be taking students to the event, for a chance to enjoy two talented groups: Lamabati and Catch Up.
Lamabati – Lamabati is one of Israel's leading improv groups, and one of the oldest regularly performing ones since 2010. They won the first Israeli improv championship, found several improv communities in Tel Aviv and Jerusalem, travelled, taught and performed in many European festivals and theatres.
Catch Up – Andrew Phung (Kim's Convenience) and Quinn Contini (Rapid Fire Theatre) are old friends who haven't connected in a few years… until they meet again on stage! Their collaboration will be an honest and hilarious look at friendship, life, and all of the things in between.
Date: Friday, September 27, 2019
Time: meet at 7pm (The show will begin at 7:30pm.)
Meeting location: Historic Theatre at The Cultch (1895 Venables St, Vancouver, BC V5L 2H6)
Ticket: $11 per student!
*Deadline to sign up is Thursday, September 26, 4:30pm
To sign-up
Step 1: Come to Student Services (MC) or Room N406B (NC) to fill out a waiver form, or click here to print one out yourself. Scroll down to "Administrative Documents". The form is titled "Waiver and Release of Liability for Student Activity or Course-related Field Trip". Bring it to your Student Life Coordinator.
Step 2: Pay for the trip. You're done!
Hope to see you join us 🙂