Please introduce a bit about yourself. Where are you from? Which major are you in at CC?
Hello everyone, this is Vikki from Hong Kong. I am a Communication major, and this is my last semester at Columbia College.
How did you get the position at PIRS? What do you think about the Community Connections program?
The Community Connections (Work Placement) Program provided by the college could give you a great opportunity to work with different non-profit organizations in the lower mainland. As one of the participants, who has joined the Community Connections (Work Placement) Program for two semesters, I would like to introduce this program by sharing my work experiences with two different non-profit organizations: Vantage Point and PIRS (Pacific Immigrant Resources Society).
Last November (2021), I received an email from the college about the Community Connections Program. In the email, it introduced several non-profit organizations, such as VantagePoint, YWCA, Friends of Granville Island, etc. I plucked up the courage and applied for the program. I successfully passed the first interview with the college and had my resume + cover letter forwarded to the participating organizations. The organization and I scheduled a second interview a week after the final exam week. In the previous semester, I worked with VantagePoint as an Administrative Assistant. Although I worked remotely, I was glad that I could jump in different projects and collaborate with different colleagues from different departments.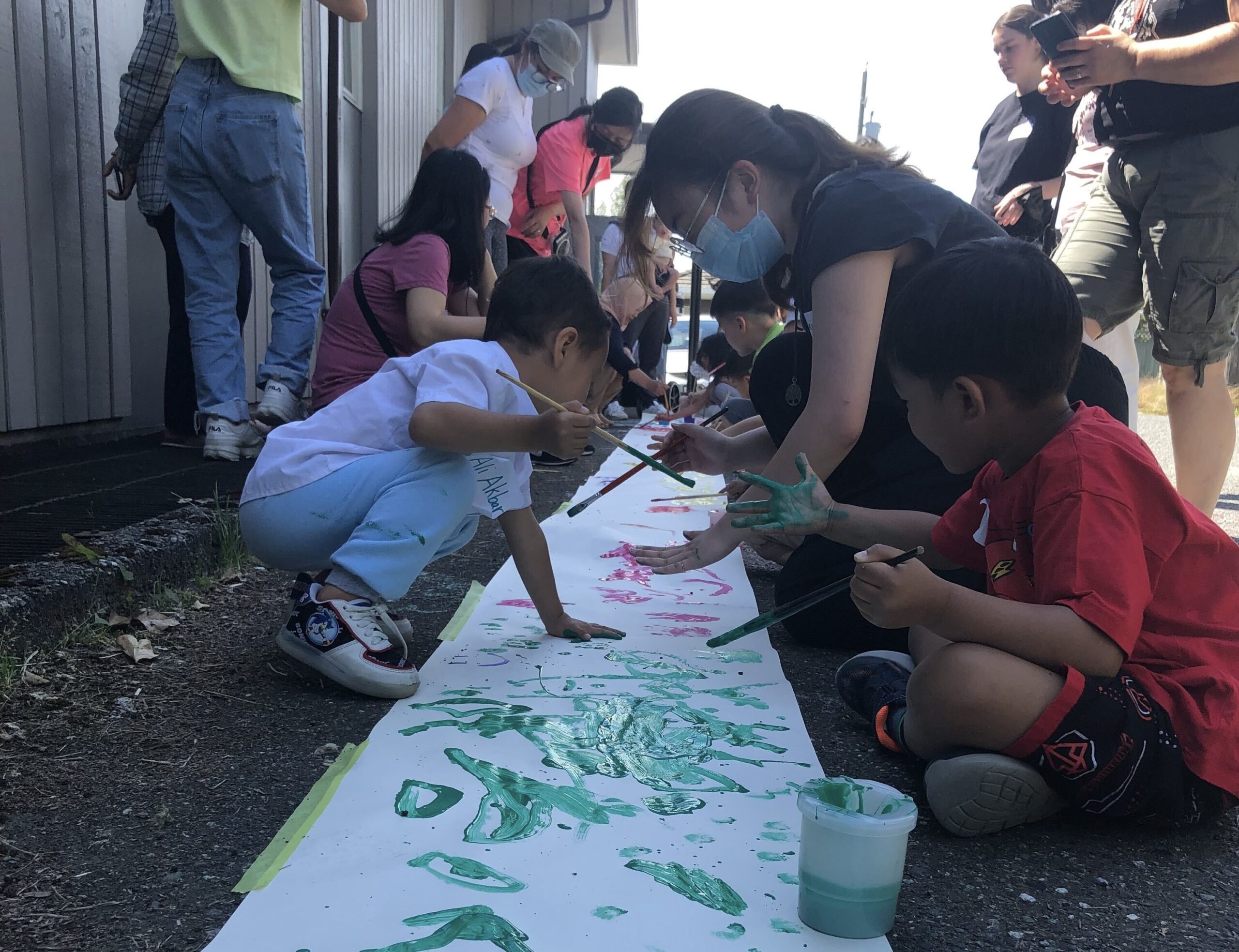 Share about your work experience. What does your average day look like at PIRS? Any achievements/ challenges or any memorable stories at the workplace that you would like to share with us?
I am currently working with Pacific Immigrant Resources Society (PIRS) as an Outreach Support Worker Assistant. I mainly assist with the Food Hamper Program. PIRS provides food support to refugees and newcomers who are dealing with financial issues in three different locations, South Vancouver, Royal Oak and New Westminster. Our clients come from different countries and speak in different languages. During the outreach support, one of my duties is to translate brochures or information's from English to Chinese. I also have a chance to work on a program called Healthy Together. I have a chance to take care of kids from 0 to 8 years old. One of my memorable experiences is I met a kid from the program. He is naughty and introvert. He was shy and a bit scared of me when he first met me. Since his mother language is not English, he knows a few vocabularies. He uses his naughtiness to express his emotions. After meeting and playing with him several times, he started to get close with me. I was so surprised that he is now willing to share his story to me. As mentioned, he is not good at expressing himself, I was touched when I saw him trying his very best to use some simple English and body language to share his story and hobbies with me. 
Any advice for other students who are looking to join the Community Connections program?
As an international student that doesn't know much about Vancouver, this program provides me with an opportunity to understand more about the non-profits sector in Vancouver. This is a treasurable internship, as what I did/ am doing could make differences in other people's lives. Whenever I deliver the food hamper to my clients, they greet me with a huge smile.  Their smiles are truly treasurable. It's encouraging to know that a small act could make such a huge difference. For those who would like to know more about Vancouver, or how non-profits organizations run in Vancouver, I highly recommend you send your resume and cover letter to Linus, our Career advisor and apply for the Community Connections program at Columbia College. Before applying for the program, remember to take a look on every organization web page to know more about them.