The Columbia College Community Cupboard opened on Tues, May 24 to support students who may be facing food security.
Whether you have a need or you want to help fill a need, there's enough for everyone to eat!
The CC Community Cupboard is located on the 3rd-floor student lounge to offer our students free access to food, some can be eaten on-site and some can be taken home. Items are placed directly in the fridge/freezer or in the available cupboard space.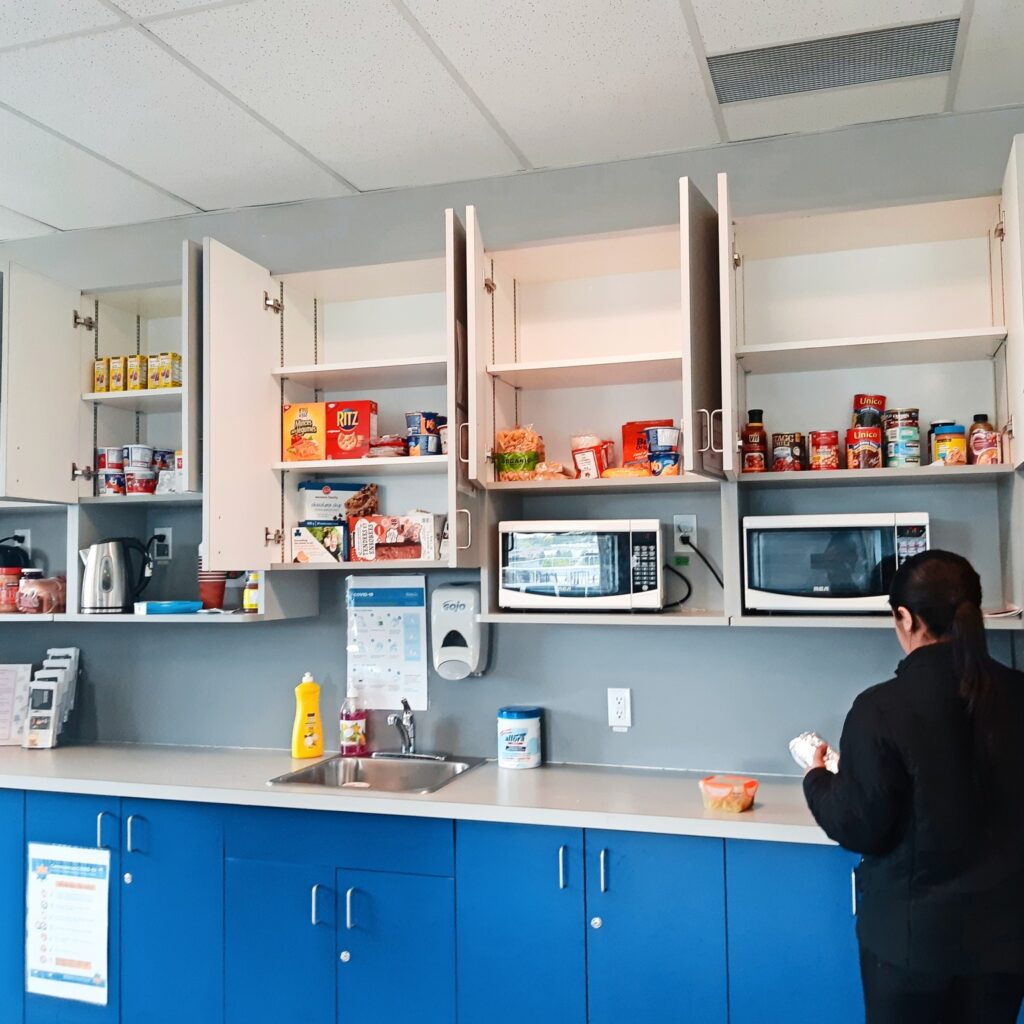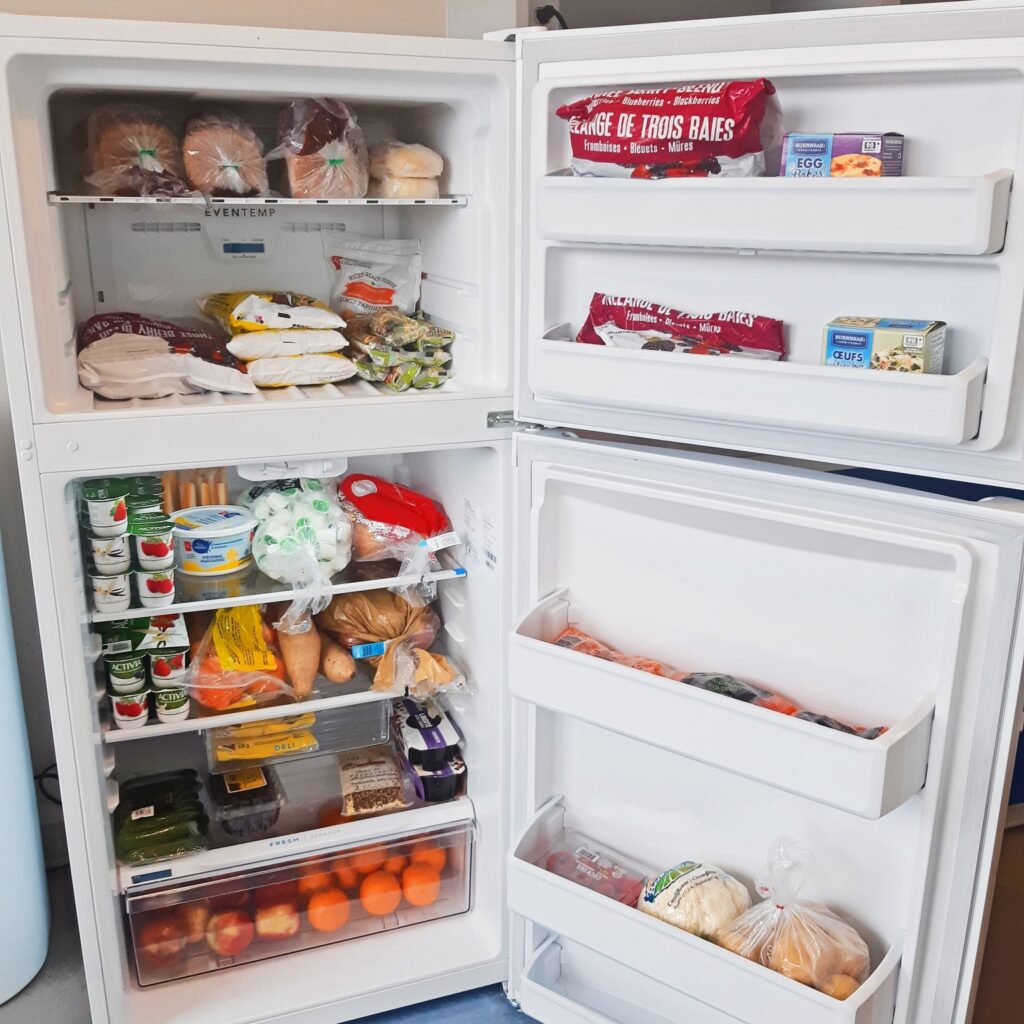 The CC Community Cupboard is offering COBS Bread every Monday!
COBS Bread has been kindly donating a wide variety of fresh-baked bread, buns and pastries.  If you need a snack, please enjoy any of the baked goods on the counter. Nutritional information can be found on the COBS website.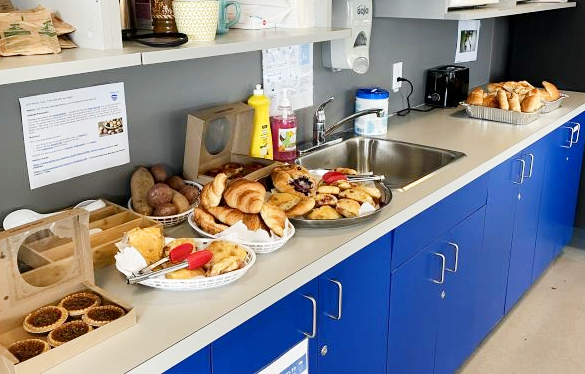 If you want to donate food and help others, please check out our guidelines on permitted and NON-permitted items for the CC Community Cupboard.
Guidelines for donations:
What kinds of food can be left in the fridge?
Fresh whole produce
Dairy
Bread/baked goods (not previously opened)
Grab-and-Go foods
Pantry items (unopened canned, high-protein items such as fish, beans, lentils, and nut-butters)
Commercially-prepared meals (must be made in a commercial kitchen and labelled). If you feel inclined to buy an extra boxed and labelled lunch and pay it forward, the fridge will happily receive!
We DO NOT accept:
Expired food
Rotting food
Home-cooked food
Opened packages of food
Leftovers
Clothing or housewares
We are focusing on HEALTHY & HIGH NUTRIENT based foods
Here are some commonly needed items:
Pasta and pasta sauce
Frozen food (such as frozen ready meals)
Canned meat (tuna, chicken, salmon)
Canned vegetables (peas, corn, mushrooms)
Canned soup
Cereal
Oats/oatmeal
Granola bars
Milk alternatives
Personal hygiene products
For any questions, feel free to reach out to our nurses Gigi & Claire!
Email: gclarke@columbiacollege.ca (Gigi) | cgoth@columbiacollege.ca (Claire)