An Amazing Race was organized for Columbia College students on May 28, 2022, to celebrate CCs 85 year-long legacy. As everyone raced towards the finish line crossing multiple checkpoints, completing various roadblocks and creative challenges, some say it was the most fun student activity of the semester. Along with our students, some teams also had staff members.
Students and staff had an amazing time at the event. It was such a pleasure to see teams work together, have fun and solve different challenges to win the race.
For those of you who could not participate, here is a glimpse of the special event:
Each team had to cross eight checkpoints to get their last clue, which directed them toward the finish line. Checkpoints were based on the history of Columbia College as well as the lands we live on. Students got an opportunity to explore the downtown core and learn about different Indigenous places as well as about the ongoing issues. Teams also stopped at the Maple Tree Square, in Gastown, where they learnt about the missing and murdered Indigenous women in association with the toppling of the Gassy Jack statue.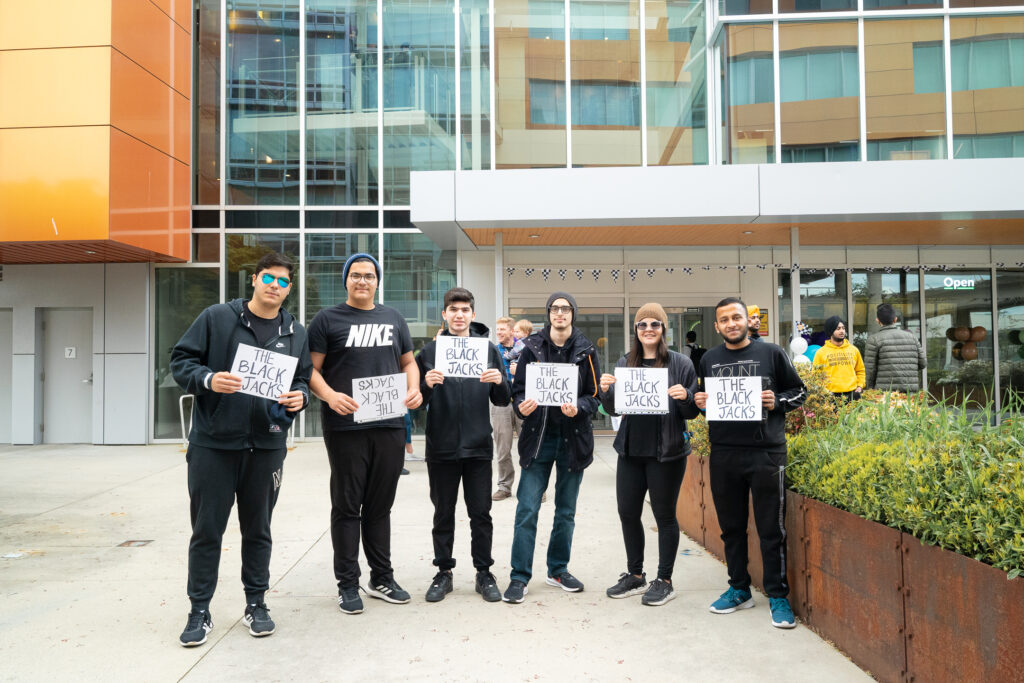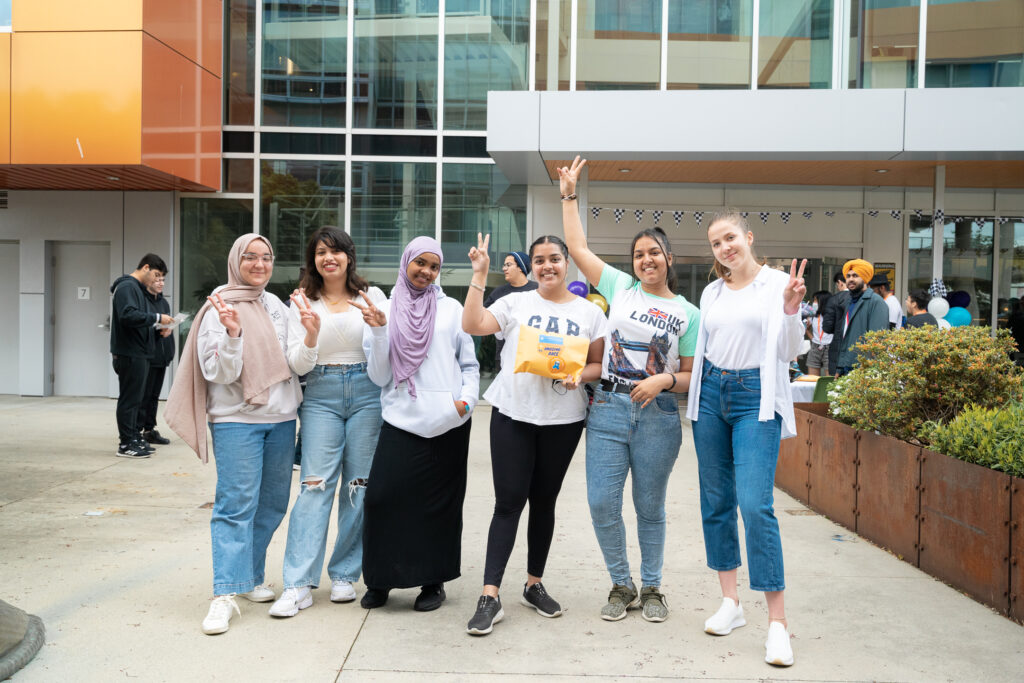 All teams were running in different directions, boarding buses and skytrains to get to their next checkpoint. A participant mentioned, "although they enjoyed the whole event, the puzzle for the Bird of Spring checkpoint location made the whole team scratch their heads".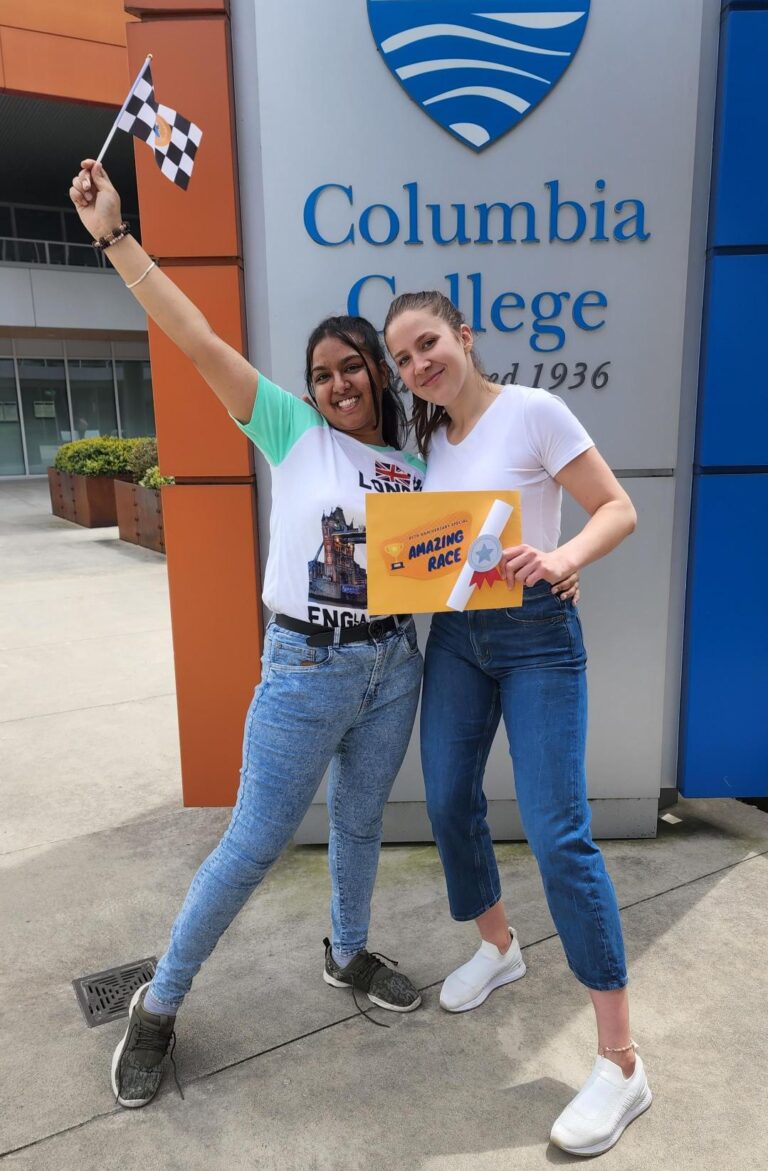 CC students were seen dancing on unique beats at 555 Seymore, CC's previous home in Downtown Vancouver where pedestrians and commuters were left both confused and awestruck about what was happening on the sidewalk. Some other checkpoints included the Queen Elizabeth Theatre, FlyOver Canada, the iconic Gastown Steam Clock and CC Dragon's very own boat docks at the False Creek.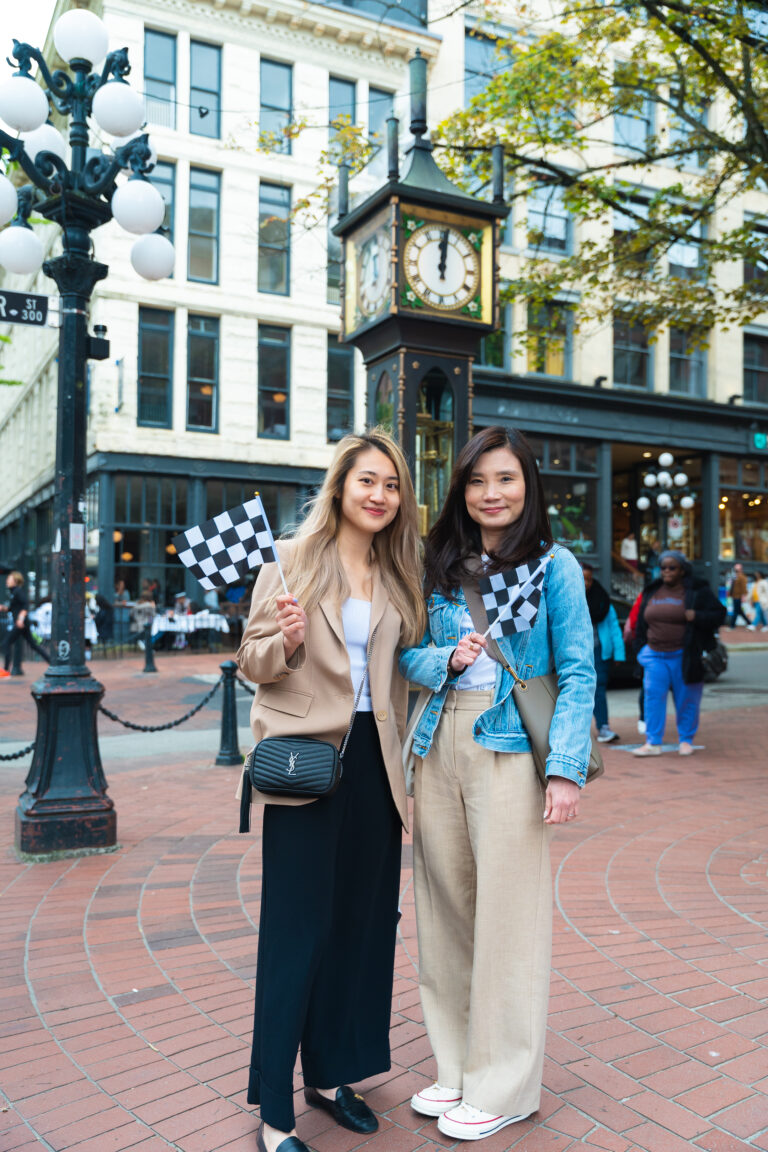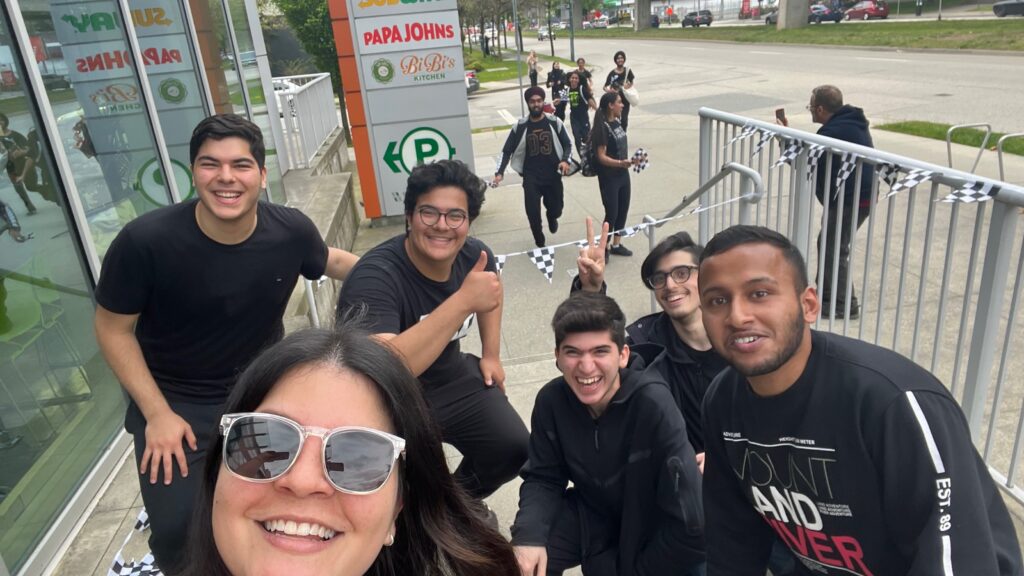 At the end of the race, all teams, volunteers, and checkpoint leaders came together for the closing ceremony on CCs Main Campus. Among the five teams, "the Black Jacks" a team comprising of students from CC secondary, CC UT as well as our staff came first completing the race in less than 125 minutes. Every student on the winning team received an $85 gift card for their amazing performance.