Congratulations! You have successfully completed your studies at Columbia College and we are so proud of you.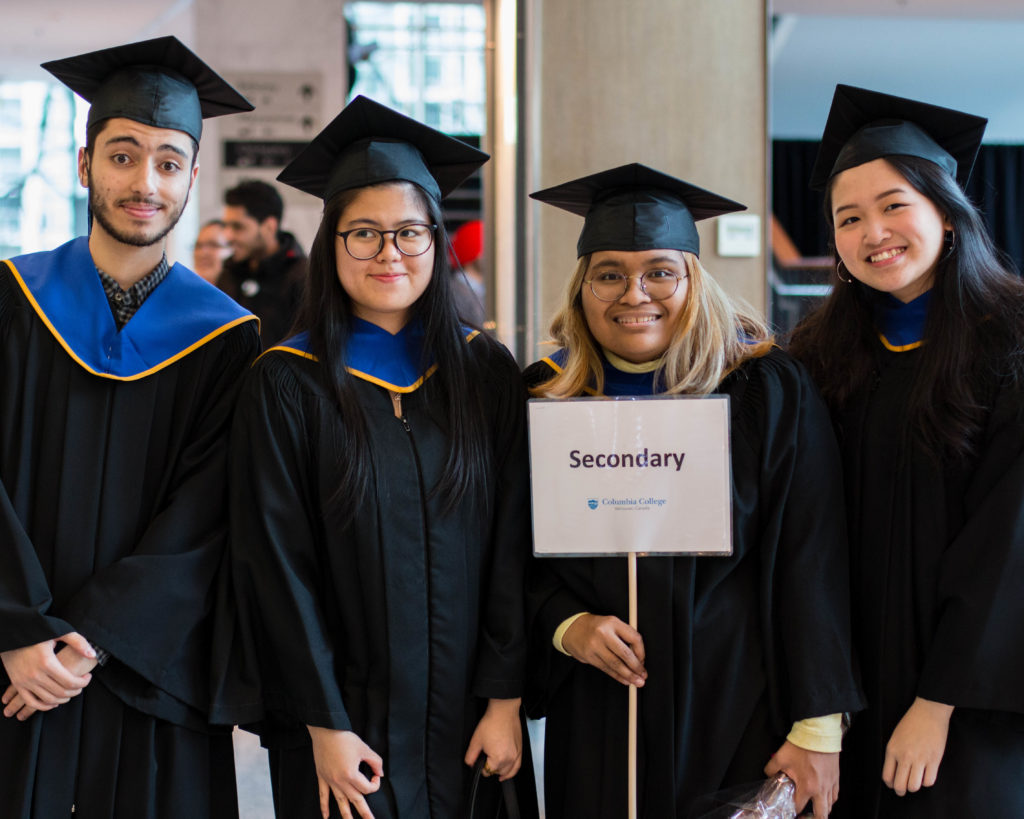 Here are some things that you should now consider as you move on to your new adventure:
Are you transferring to another college or university in Canada?
If so, you need to update your Designated Learning Institution number on your MyCIC portal. Click here for further information. Be sure to email [email protected] to let the Recruitment, Admissions, and Marketing department know where you're transferring to. We'd love to keep in touch with you!
Do you have medical insurance?
Make sure that you have adequate medical insurance. Click here for instructions on how to apply for MSP – the Medical Services Plan which is a a health care plan provided by the government of British Columbia.
Looking for a job?
Your education can lead you to countless opportunities. When searching for work, use direct strategies and specific resources.
Columbia College students can obtain a post-graduation work permit if they have continuously studied full-time in Canada and have completed an Associate Degree. After completing your Associate Degree, you can apply for a work permit that will allow you to work for up to 3 years after graduation. You must submit your application within 180 days of the date that your final exam results for your final semester are published.
See also: Applying for a Post-Graduation Work Permit.
For information about working during or after your studies, please view these websites:
Learn Live BC: Work During Your Studies
Learn Live BC: Work After Your Studies
Finding employment can sometimes be difficult and time-consuming, but do not give up on your search. Use specific job portals to find employment that suits both your passions and educational background.
Want to attend a Graduation ceremony?
Click here.
Keep in touch!
We'd love to hear from you and what you've been doing since you completed your studies at Columbia College. Email [email protected].