Who brings in students with refugee status and settles them into the Vancouver community? Who teaches many of our students essential digital literacy skills, such as how to use Microsoft Word? Who enables youth from around the world, from all backgrounds, to access a higher education?  
Meet the Charitable Programs team at Columbia College's Institute for Equity and Advancement in Education, which was launched in 2021 to further the College's vision of an inclusive society where students can access the education of their choice. The College's Charitable Programs have made a significant impact in the community already, from placing students in paid externships to gain job experience while schooling, to raising funds for new student refugees, this is only just the beginning. Read on to get to know the people behind Columbia College's new and expanding impact-focused initiatives. 
Mark Friesen - Executive Director, Charitable Programs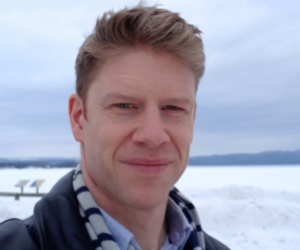 Mark's keen interest in inclusive community development drives his enthusiasm for the College's Charitable Programs. As the Executive Director of the Institute for Equity and Advancement in Education, Mark aims to equip students to be passionate citizens who mindfully engage with their community. He hopes to grow the College's impact in its community to contribute to Vancouver's growing diversity of citizens. 
In his spare time, Mark can be found reading, studying new approaches to democratic decision making, and supporting the capacity of local non-profits. Mark is also a father to three young children who challenge and support him in new ways every day.  
Chelsey Acierno - Recruitment Manager, CentRE for Equitable Access to Transformative Education (CREATE) program oversight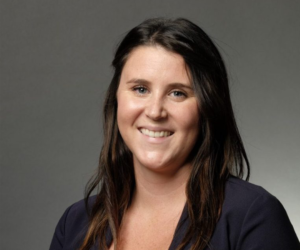 Chelsey brings her passion for giving students from underrepresented backgrounds a voice to her role in providing oversight for the CREATE program. As the Recruitment Manager for the College, Chelsey brings her cross-cultural expertise and background in advocating for the diverse needs of youth with refugee backgrounds in Metro Vancouver to develop and implement many of the CREATE programs' initiatives, such as World University Services of Canada (WUSC) Student Refugee Program, the Resettlement and Internal Claimant Bursaries, and the Canadian Mobility Exchange.  
In her free time, Chelsey is an avid hiking and outdoor enthusiast. She has been to 59 countries worldwide, having her first backpacking adventure overseas at 16 years old! When she isn't traveling, she finds enjoyment in cooking, gardening, and exploring the outdoors. 
Linus Leow - Career Advisor, International Centre for Student Success (ICSS)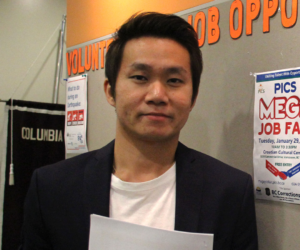 As a Career Advisor, Linus spends most of his time at Columbia College working with the diverse populations at the College to guide them in their employment and career journey. This work aligns with his role at the International Centre for Student Success, where he leads the Community Connections program. Through Community Connections, Linus matches aspiring new Canadians who are looking to build relationships through work experiences and local community organizations who need support.  
Aside from empowering young minds on their career journey, Linus also boxes competitively as an amateur boxer. Though he has been on temporary leave, he hopes to get back into boxing soon. 
Ginny Chien - Essential Technology and Workplace Skills Program Coordinator, International Centre for Student Success (ICSS)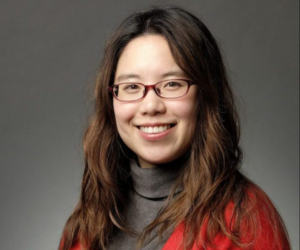 Ginny is the Institute's self-described "EdTech Enthusiast". As the Essential Technology and Workplace Skills Program Coordinator, Ginny prepares students for the workplace through the Typing Essentials Program and fundamental training in Microsoft Office. Though Ginny started at the College as an EAP instructor, her advocacy for international education shines through her new position at the College.  
Ginny's interest in technology extends outside of her work, where she is always learning about the new gadgets. Ginny can be found hiking in local areas during the summer, and enjoying a good movie in colder seasons. She is also a foodie, and especially enjoys taking pictures of food.  
Zenith Bose - Instructional Development Consultant, OER Committee Chair, Co-LAB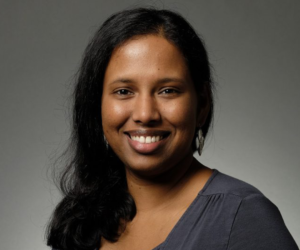 Zenith combines her excitement for international higher education and equity, diversity, and inclusion through the College's Open Educational Resources Fund as Committee Chair. As a champion for equitable education, Zenith ensures that the College is making steps towards providing free, open-access educational resources for both instructors and students. This work is especially important when taking into account the high financial barrier of higher education, especially for international students. 
Outside of work, Zenith dabbles in the performance arts of singing, acting, and dancing. She especially enjoys performing vintage jazz and the Lindy Hop, and looks forward to social dancing post-Covid. Zenith loves learning about food cultural histories, and can be found watching culinary shows and experimenting in the kitchen! 
Victoria Teo - Community Development Coordinator, Charitable Programs 
With a keen interest in leading human-centered projects to build communities, Victoria joins Columbia College as the Community Development Coordinator. She is aiding in developing the College's new Collaborative Educatiion Lab (Co-LAB) program, as well as engaging with the College's partners and alumni to develop new initiatives in the College community. 
Victoria is also a fourth-year Anthropology major at Simon Fraser University. Paired with her academic knowledge and project management skills, she is looking forward to being a part of Columbia College as a co-op student. Outside of work, Victoria enjoys being outdoors. On the weekends, you can find her paddleboarding on a lake or hiking in the scenic mountaintops of Vancouver.